This week on Outside Xbox
Pirates, Payday 2 and pencil moustaches.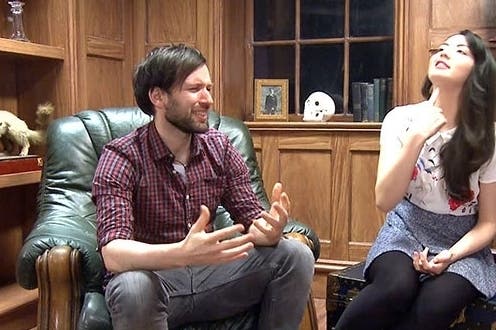 Welcome to the weekend, Eurogamers. Before we begin, a moment's silence please for Jane's Commander Shepard, who passed on this week in a tragic, lost-the-USB-she-was-saved-on accident. Worst of all, it meant Jane had to play through the Mass Effect 3 Citadel DLC with my Shepard, who is a kind of space gorilla with a Gomez Addams pencil moustache:
Citadel is stuffed with Mass Effect in-jokes and callbacks, delivered with enough winking good humour to be cheesy rather than smug, reminding us why we love Mass Effect so much. In this week's Show of the Week we take a look at the series and discuss what we want most from Mass Effect 4:
When we weren't getting misty-eyed over Mass Effect, we were checking out Payday 2. "Left 4 Dead with heists," is the elevator pitch for this four-player co-op shooter in which your crew of masked men must crack safes, menace hostages and make off with loot. We talked to Overkill Software's Simon Viklund for more on this promising downloadable heist 'em up:
Finally this week, we've been hitting the history books for more on the real-life pirates who'll be appearing in Assassin's Creed 4: Black Flag. Pirates such as Blackbeard, who used to lock himself and his crew below deck with burning pots of brimstone to see who could handle being in hell for the longest, and Benjamin Hornigold, who once boarded a ship just to steal everyone's hats, because his drunken crew had thrown theirs overboard for a laugh. Jack Sparrow starts to look tame in comparison:
For this, plus our spoiler-heavy discussion of Tomb Raider, part two of our adventures in Dragon's Dogma: Dark Arisen, and the latest on Dead Island Riptide, click on them links.