This is what controversial Ouya exclusive Gridiron Thunder looks like
Out at the end of the month.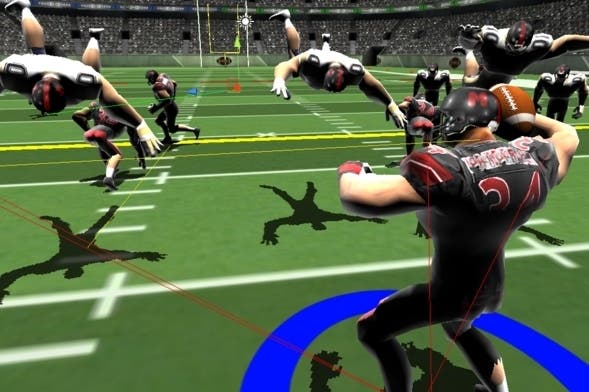 San Francisco developer MogoTXT has delayed controversial Ouya exclusive Gridiron Thunder by two weeks and released a new gameplay video that shows off the latest build.
Gridiron Thunder launches on 30th September 2013 after MogoTXT decided to add "some more features and polish", the studio said in an update on Kickstarter.
The game is at the centre of a controversy over Ouya's $1 million Free the Games Fund, which pledged to match donations made to Kickstarter-funded games as long as they raised at least $50,000. In return, Ouya wants six months of exclusivity on its micro-console.
Gridiron Thunder hit the headlines after it raised $171,009 from just 183 backers - much more than the $75,000 goal. That means backers, on average, pledged $934.48 per person.
As a result, some observers have labelled the crowdfunding drive a "scam", although the developer has denied any wrongdoing, saying it benefited from wealthy backers in Silicon Valley and the sports industry. As a result, MogoTXT is set to receive $171,009 from Ouya - that's on top of the Kickstarter money.
The developer told Joystiq last week that Kickstarter had conducted a full investigation and found no evidence of wrongdoing. It plans to release the game for all Android and iOS devices when the six-month Ouya exclusivity ends.
As for Ouya, it's yet to directly address the controversy around Gridiron Thunder and other Free the Games Fund titles - a decision that's angered a number of indie developers.