Gridiron Thunder delayed, goes multiplatform
Controversial Kickstarter title will no longer be exclusive to Ouya.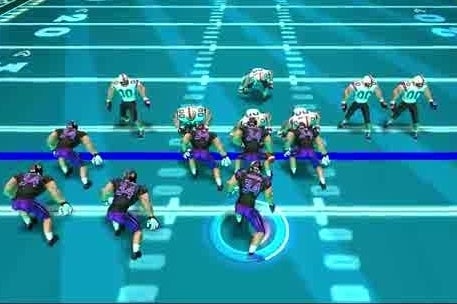 The Gridiron Thunder saga continues. The controversial Kickstarter funded American Football game has had its release date punted back a month into the endzone of October, developer MogoTXT has revealed.
Gridiron Thunder found notoriety as one of the first games to qualify for Ouya's Free the Games funding, in which the Android console company promised to match the Kickstarter total of any game that agreed to be exclusive to its platform for six months. Gridiron Thunder raised $171,009 - almost $100k more than its goal - but caused eyebrows to raise when it was discovered that not only was the game virtually complete, but that the money raised came from only 183 backers. That meant, on average, each backer pledged almost a thousand dollars.
Accusations flew that the game had been artificially pushed past its Kickstarter goal in order to qualify for Ouya's match funding. MogoTXT insisted it had simply benefited from the generosity of friends in the tech and sports industries, and eventually removed itself from the Ouya fund voluntarily. Ouya has since revised the rules of its funding.
Now, in a new Kickstarter update, it's been announced that Gridiron Thunder has slipped from its planned September 30th release date and will instead launch on October 30th.
"Because we recently chose not to participate in the Free The Games Fund, we are no longer bound by the exclusivity requirement of the program and can make Gridiron Thunder available on all Android and iOS phones and tablets, in addition to the OUYA," reads the update. "In order to make Gridiron Thunder fully cross-platform, we have decided to postpone the launch of the game until October 30th."
"Gridiron Thunder is coming along very well and looking great," it goes on to say.