There's FIFA 18 - and there's EA Sports FIFA on the Nintendo Switch
More at E3.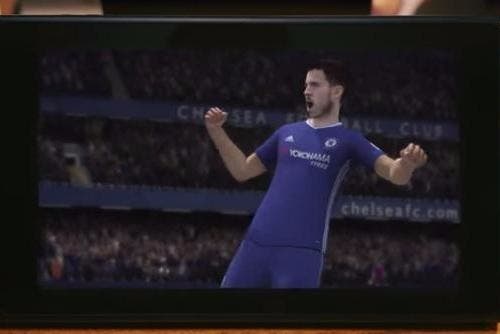 Ever since EA announced FIFA for the Switch, there have been questions surrounding exactly what kind of game owners of Nintendo's new console can expect.
EA's Patrick Söderlund announced the title during Nintendo's 12th January Switch presentation, saying: "EA Sports' FIFA on Nintendo Switch will be the most immersive, social, and authentic sports game ever created for Nintendo players."
He added: "It will deliver the FIFA experience custom-built for Nintendo Switch so you can play anywhere, play with anyone, and play how you want to play."
Söderlund's comments suggested FIFA on Switch wouldn't be the same game as FIFA 18, which is due out on PC, PS4 and Xbox One later this year. But former EA executive Peter Moore (now of Liverpool FC), made a point of referencing the game as FIFA 18 in response to concerns it would not be the same FIFA game released on other consoles.
The concern is whether this custom-built version for Switch is based on the Frostbite-built game, or the edition built on EA's older Ignite engine, the one behind the Xbox 360 and PS3 versions.
Over on EA's website, the company explains what it's going for with the Switch version of FIFA:
Now, in a press release designed to hype up EA's EA Play 2017 event at E3 next month, the mega publisher noted two separate FIFA games: FIFA 18 and EA SPORTS FIFA on the Nintendo Switch, to give the latter its full title.
EA's press release suggests FIFA on Switch is indeed different enough for it not to carry the FIFA 18 title. But what, exactly, are the differences? EA has yet to say. With both games set to appear at E3 next month, we don't have long to find out.