There's a Tomb Raider-themed Xbox 360 controller inspired by Lara's tourniquets and axe
Laser etching.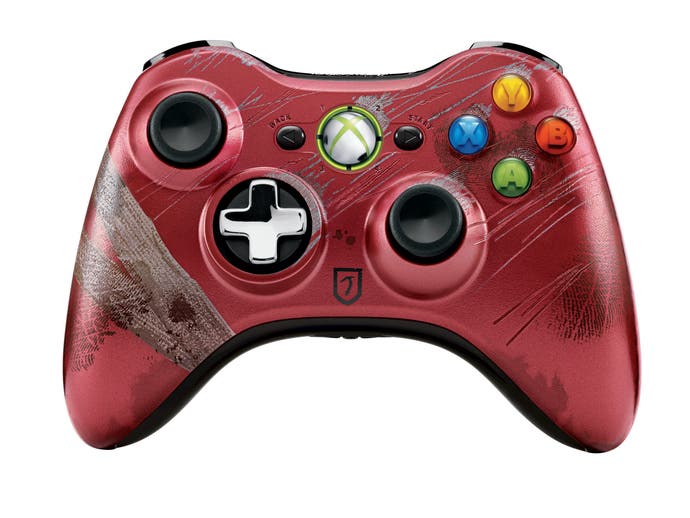 The Tomb Raider Limited Edition Wireless Controller was unveiled at the Consumer Electronics Show in Las Vegas yesterday by Microsoft, Crystal Dynamics and Square Enix.
It was developed with the help of artists at Crystal Dynamics. It has a two-layer colour finish with laser etching "to create a realistic and tactile worn appearance", Microsoft said.
"It's inspired by Lara's iconic climbing axe and the tourniquets that result from the adventure in her intense origin story," the company continued.
It's got a customisable D-pad that switches from a plus design to a disc pattern and has a wireless range of 30-feet.
In the UK it's exclusive to GAME for £39.99. Buy it and you get a download token for an Xbox 360 exclusive playable character called Scavenger Archer. I blame the parents.
The game and the pad release 5th March 2013.