The Witcher: Enhanced Edition Director's Cut free forever via GOG Galaxy
Good.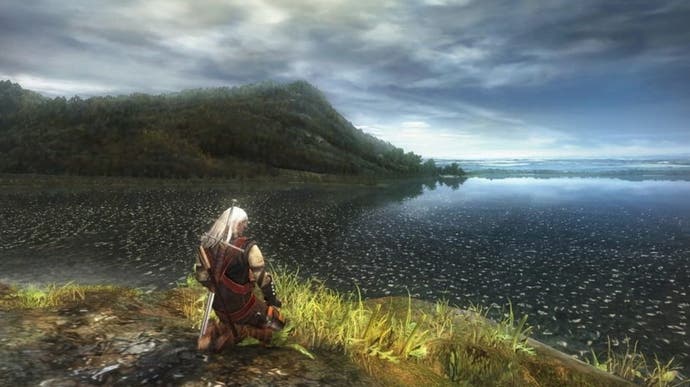 The Witcher: Enhanced Edition Director's Cut is free forever via GOG Galaxy.
To get CD Projekt's fantasy role-playing game, you have to download the GOG Galaxy app, go to "recent" view and click to claim The Witcher. Then the game should show up in your games library inside the app and in your GOG.com collection.
CD Projekt's 2007 The Witcher has been made free to download a number of times over the years, but it's worth flagging this promo as it comes just a handful of days before the launch of Cyberpunk 2077. So if you fancy getting stuck into a big old RPG in the week before CD Projekt's next big old RPG comes out, here you go.
Stace Harman wrote a The Witcher retrospective for Eurogamer back in 2011. "On returning to the game now, it's the stories within stories that impress most," he wrote. "Those narrative mini-arcs that show the game's tagline to be more than idle boast: 'There is no good, no evil - Only decisions and consequences.' There's the expected branching storyline, but with very little of the blatant good vs. evil choices that are so clearly signposted in other RPGs. As long as you choose the path that is best suited to how you're playing Geralt, rather than that which you estimate will net you the most loot, you're never made to feel that you've made 'wrong' choice."