The UK Wii U eShop digital launch line-up in full
Five games, one demo and ten retail titles to download.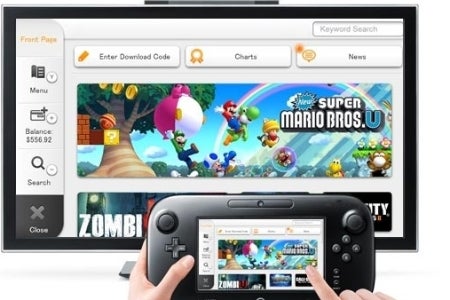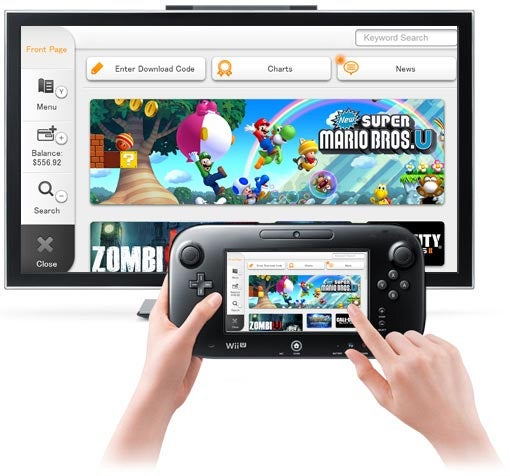 Turn on your Wii U now and you'll find an array of digital content to download (once you've sorted that day-one firmware update). We've just had a quick shifty, and here's what we saw.
Ten of the Wii U's retail launch games are available in digital form, including Nintendo's own New Super Mario Bros. U and Nintendo Land. Both cost £49.99, a few pounds more than you'd expect to pay in store.
Darksiders 2 and FIFA 13 are also priced at £49.99, while Just Dance 4, Tekken Tag Tournament 2 and Sonic & Sega All-Stars Racing Transformed cost around a tenner less.
There are five digital only games available with late additions such as physics puzzler Puddle (already available on XBLA and PSN), stylish aerial action game Chasing Aurora and 8/10 oddity Little Inferno - the latest game from the designers of World of Goo and Henry Hatsworth.
Looking for freebies? You can download a demo of FIFA 13 - but there's no sign of the promised Rayman Legends trial. We're on to Ubisoft to find out why.
You can also download Netflix and uPlay apps, although early versions of Netflix, LoveFilm and YouTube are available on the console desktop (they may need you to download an update before they work).
The full line-up lies below.
Retail title downloads:
Sonic & Sega All-Stars Racing Transformed - £39.99
Warriors Orochi 3 Hyper - £49.99
Nintendo Land - £49.99
New Super Mario Bros. U - £49.99
Tekken Tag Tournament 2: Wii U Edition - £37.49
Just Dance 4 - £39.99
Family Party: 30 Great Games - £27.99
FIFA 13 - £49.99
Darksiders 2 - £49.99
Ben 10: Omniverse - £35.99
eShop games:
Trine 2: Directors Cut - £10.99 (limited offer price)
Puddle - £7.99
Nano Assault Neo - £8.99
Little Inferno - £12.99
Chasing Aurora - £10.79
Demos
Apps
uPlay - Free
Netflix - Free
(LoveFilm and YouTube pre-installed)