The Persona 3 movie heads west next month
Costs between £36-£60.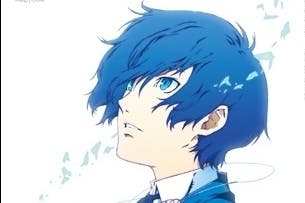 The Persona 3 animated movie, Spring of Birth, is heading to the UK and North America on 20th May, distributor Aniplex has announced.
Unfortunately, it's very expensive. The Standard Edition - which comes with the 90 minute theatrical cut, audio commentary, and promotional ads - comes in at $59.98 (about £36), which is actually its sale price marked down from $74.98 (about £45).
The Collector's Edition is even spendier with its sale price at $79.98 (about £48), and its usual value at $99.98 (about £60). Sheesh! It comes with such exclusive bonuses as an English-translated 48-page art book, a soundtrack CD, unique box art, 10 stickers and four key art illustration cards.
Spring of Birth came out in Japan last year and is only part one of Persona 3's film saga. The second chapter, A Midsummer Knight's Dream, will be released in Japanese cinemas on 7th June.