The murder-scene-tampering Serial Cleaner out today
It's that time, Mr Wolf.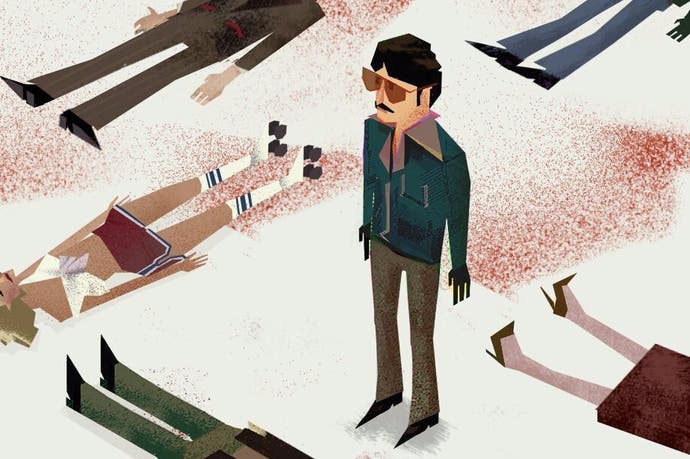 Miami-bright murder-scene cleanup game Serial Cleaner arrives on PC, PS4 and Xbox One today (the Steam Early Access version will become the launch version at 6pm). It costs £12.
Developed by small Polish team iFun4All, Serial Cleaner was one of our picks of EGX Rezzed 2017.
It's a stealth puzzle game, really, where you need to navigate patrolling policeman in order to cleanup bodies, blood and weapons before presumably your employers feel the consequence. You can hide in plant pots and cupboards, and distract coppers with noisy things, but if they catch you, you're done for and must start the level again.
At's all quite tongue-in-cheek, delivered with a funky 1970's swagger, and moves along at a slick lick to keep you trying again and again.
Serial Cleaner will even have bonus levels based on famous movies such as Taxi Driver, Alien and Enter the Dragon.