The Evil Within 2 ads are popping up on Reddit
Not long now.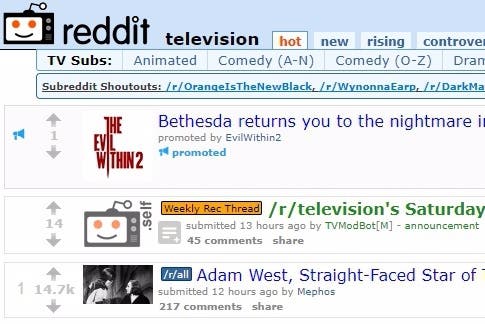 The E3 leaks are in full flow: this time it's adverts for the unannounced The Evil Within 2 popping up on Reddit.
"Bethesda returns you to the nightmare in The Evil Within 2," reads the advert, which was spotted by multiple users on Reddit overnight.
"Now available for preorder. How will you survive?"

A variation of the ad, archived on NeoGAF, references Resident Evil creator Shinji Mikami's involvement with the project.
"From survival horror mastermind comes The Evil Within 2. Now available for preorder. 'The only way out is in.' "

Bethesda's E3 2017 media briefing doesn't kick off until tonight, or a brutal 5am Monday morning UK time (check out our E3 2017 schedule guide for more). So it looks like someone somewhere pushed a button before they were supposed to.
Still, confirmation of The Evil Within 2 comes as no surprise. Developer Tango Gameworks is thought to have been developing the sequel ever since the successful release of The Evil Within in October 2014.
Not long now. We'll be at Bethesda's media briefing reporting live for your pleasure. Stay up late or wake up early. It'll be worth it!