The Division's first two paid expansions have 30-day Xbox exclusivity
But the third one launches simultaneously on all platforms.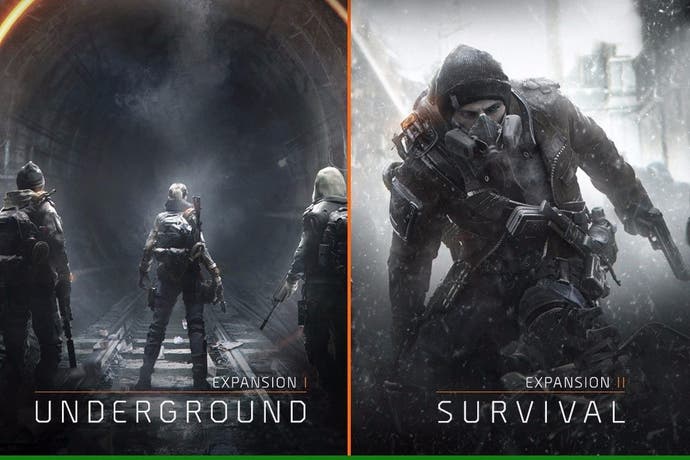 The Division is getting three paid DLC expansions, though it turns out only the first two of these have 30-day Xbox exclusivity.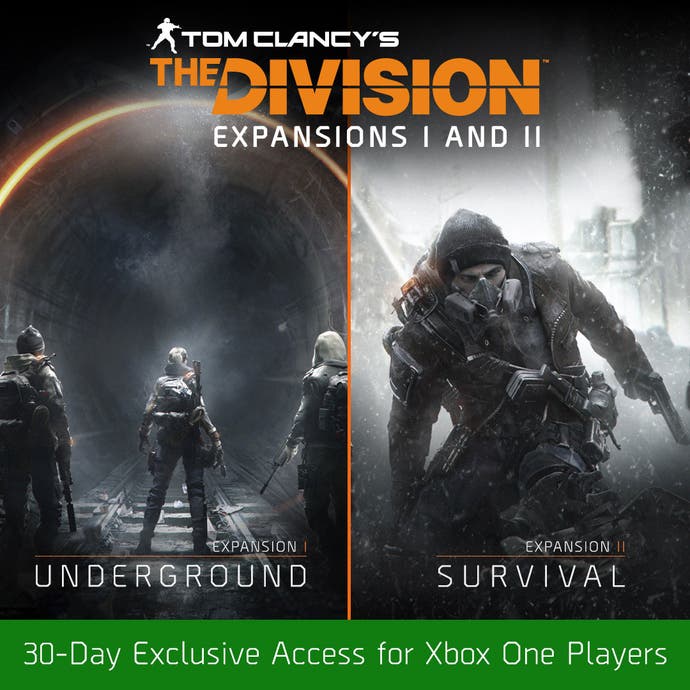 As detailed on the Ubisoft Blog, the first paid expansion, Underground, tasks players with tracking down enemies in what's ostensibly a new map of subway tunnels. The second paid expansion, Survival, "tests players' ability to survive and gather crucial supplies in an incredibly hostile environment." Sounds like it might be some sort of "horde" mode where you fight impending waves of enemies.
The final paid expansion, The Last Stand, will launch simultaneously on all platforms "next winter".
You can gain access to all three of the aforementioned add-ons via a Season Pass.
The Division's free updates will also see a simultaneous multiplatform launch. This includes the Incursions endgame content, which essentially adds raids and the ability for squad mates to trade loot; and the Conflict update that adds new Dark Zone content and a new incursion set in New York's Columbus Circle.
The Division launches tomorrow (or late tonight) on Xbox One, PS4, and PC.