Terraria has sold over 20m copies
With 8.5m of those in the past 18 months.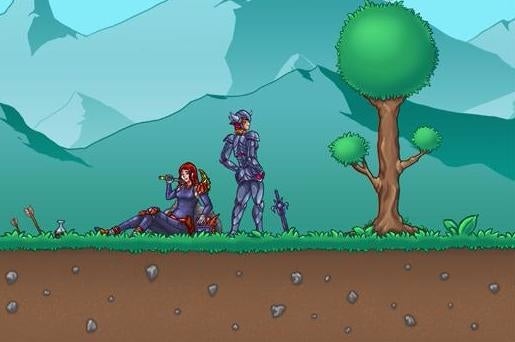 2D sandbox game Terraria has crossed the 20m sales threshold, developer Re-Logic has announced.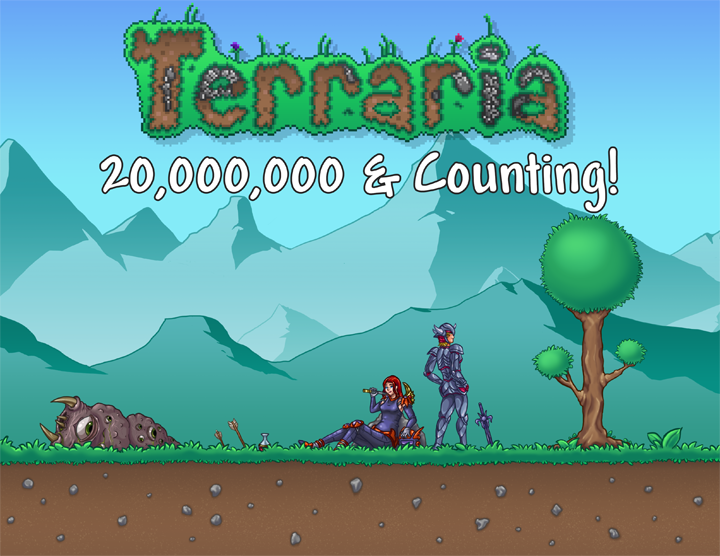 While Terraria's been around since May 2011 on PC, the game's scope has grown such that it still amassed 8.5m of those sales in the last 18 months (since version 1.3 launched on PC).
One reason for this is that Terraria has expanded to be on a tonne of platforms. These days you can acquire the mining and crafting game on Xbox 360, Xbox One, PS3, Vita, PS4, 3DS, Wii U, iOS, Android, Windows Phone, and Amazon mobile devices, in addition to the usual PC/Mac/Linux versions.
The other reason Terraria's had such a strong tail is that Re-Logic has added loads of new content since its initial launch. To wit: in May 2011 Terraria only had about 250 items, six NPCs, 20 enemies, three bosses, and 10 biomes. The Terraria of 2017 now has 3800 items, 25 NPCs, 350 enemies, 16 bosses, and 27 biomes (at least on PC).
Clearly sticking with the game rather than moving on to a new project worked out well for Re-Logic.
The developer noted in its announcement that the console versions of Terraria's 1.3 update are "just around the corner" with the mobile versions coming after that.
We were a bit late to the party on Terraria, not reviewing it until 2013 when it came to console. Our Chris Donlan highly recommended it upon playing the Xbox 360 version at launch.