Tencent expanding real-name verification to all its Chinese games in screen time crackdown
Sino the times.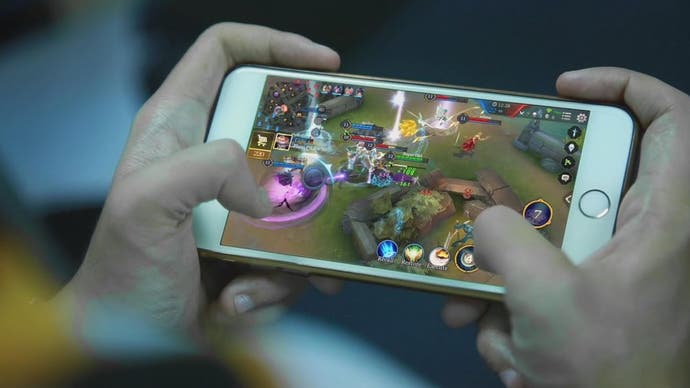 If you're a youth in China who just wants to have a bit of extra gaming time, the past few months haven't brought much in the way of good news. After Tencent had its licence for Monster Hunter World revoked, President Xi Jinping announced the government would regulate the amount of games approved and the amount of hours children can play - apparently to protect children's eyes. Shortly afterwards, Tencent announced it would use government data to enforce limited play times for children for its game Honour of Kings (also known as Arena of Valor in the west).

But the changes aren't stopping there, as real-name verification is due to expand to more of Tencent's games in China, leaving kids with few options if they want to go on any gaming binges.
The news was announced in a social media post by Tencent on Weibo - China's main social media platform. According to Tencent (with the help of Google Translate), the ID check system has been successfully implemented in Honour of Kings, and will be rolled out to all of its games in 2019, starting with nine other mobile titles by the end of this year. Rebranded as the "health system," Tencent reiterated the purpose of the limits is to "better protect the health of minors" and also help prevent the sale of personal information online (via Bloomberg).
Tencent's current system in Honour of Kings limits children aged between 13 and 18 to two hours of gaming per day, while those 12 and under are limited to a mere one. If the last system is anything to go by, younger players could see their hours significantly reduced across many of their games.
The latest development is particularly noteworthy in the context of the sheer scale of Tencent's reach in China. In the mobile gaming market (which counts for 66 per cent of China's total gaming market), Tencent dominates all opposition with a 51.1 per cent share (via Statista).
Not only will the expanded regulations have a significant impact on players, but Tencent could also face some seriously negative consequences. The company has already seen a 40 per cent loss in global share price value since January - largely due to the Chinese government's crackdown on screen time. No new games have been approved for the company since March, and it's easy to imagine the company wants to comply with the Chinese government's wishes in the hope that more games will be allowed in future.
With no end to the increasing regulations in sight, however, it looks like Tencent will have trouble on its hands for a considerable amount of time.