Telltale's first Sam & Max season gets thorough PC and Switch remaster in December
Dynamic lighting! New music! More!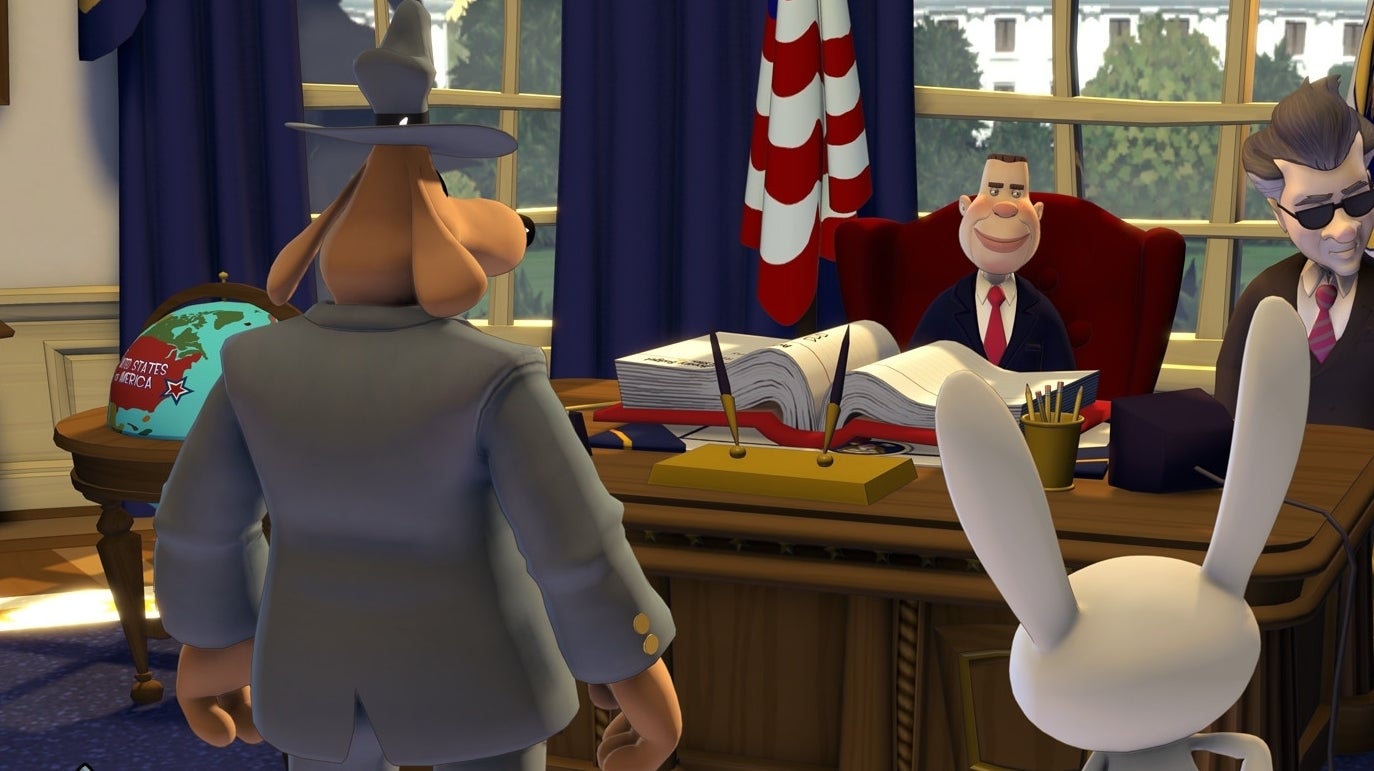 Sam & Max Save the World, Telltale Games' episodic point-and-click adaptation of Steve Purcell's anarchic comic series, is getting the remaster treatment, and will be making its way to Switch and PC on 2nd December.
First released back in 2006, Sam & Max Save the World marked the dubious crime-fighting dog and bunny's first video game outing in over a decade, following on from LucasArts' point-and-click masterpiece Sam & Max Hit the Road.
Save the World's six-episode arc didn't quite live up to the lofty standards of its predecessor, but it's a typically spirited - and consistently hilarious - affair, setting Sam & Max loose on a case that starts with former child stars running amok before taking increasingly bizarre turns.
Telltale's original release sported a stellar voice cast and wonderful animation, but at over 14 years old, Sam & Max Save the World is most definitely (as I discovered this weekend, when I coincidentally booted it back up for another play through) showing its age in terms of technical niceties - and that's where the newly announced remaster comes in.
It's the work of Skunkape Games - which acquired the rights to Telltale's Sam & Max games after the studio shut its doors in 2018, with many of the team having worked on the original titles - and features enhanced graphics, dynamic lighting, improved lip syncing, a new user interface, plus 16:9 aspect ratio and higher resolution support. Additionally, audio has been remastered and re-encoded, and gamepads can now be used alongside mouse and keyboard. The difference is striking, as you can see in the glorious announcement trailer above.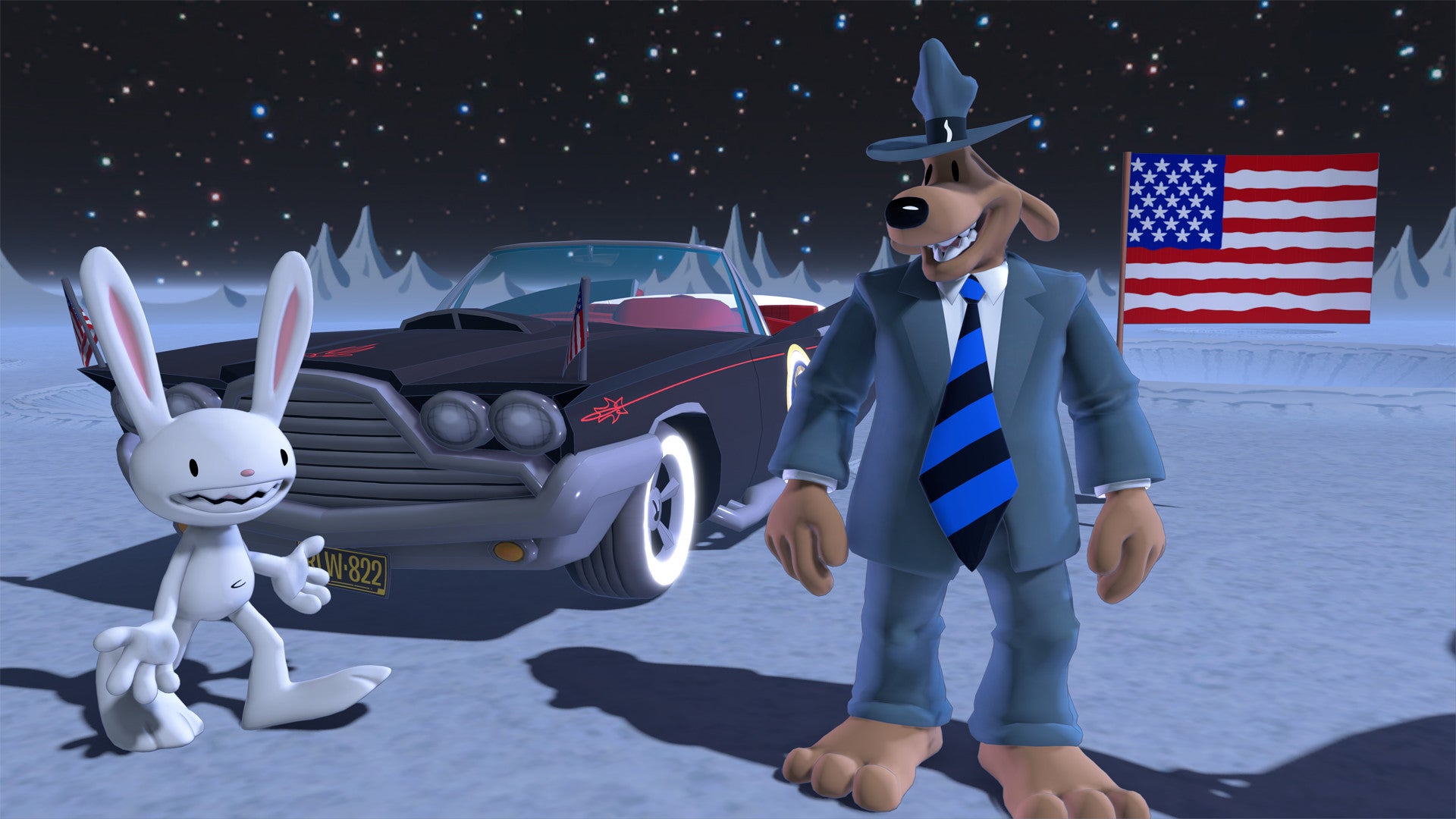 "Initially we only planned to patch Sam & Max Season One on PC, so it would work better on today's computers," Skunkape explains in its FAQ, "But as we got into it, we realized there was a lot more we wanted to do - some things we can do now thanks to better tech, and others we didn't do back then because we didn't know how. Plus, there were some things we wanted to fix that we just couldn't. (Well, not without rolling back to a thirteen-year-old version of Telltale's development tools that no longer exists!). The project grew to the point that it was much more than a patch, and Sam & Max Save the World Remastered was born."
Indeed, Skunkape hasn't stopped with the technical makeover. Sam & Max Save the World Remastered also features tweaked character models to better suit the "aesthetic and tone" of Steve Purcell's comics, a new opening credits sequence (to "make the game feel like one cohesive whole rather than six separate episodes"), new acting and camerawork in some scenes, plus a number of new exterior locations for establishing shots.
Composer Jared Emerson-Johnson has even written five new jazz tracks to complement the original's already wonderful score.
Sam & Max Save the World will cost around £15 when it comes to Steam, GOG, and the Switch eShop on 2nd December, and existing owners on PC will get 50% off their purchase. Skunkape hasn't yet said whether Telltale's second and third Sam & Max seasons - Beyond Time and Space and The Devil's Playhouse - will be getting the remaster treatment, but both are prominently featured (if currently greyed out) on the remaster website, so fingers crossed.
And if there's any chance of brand-new Sam & Max point-and-click adventures after that (a new VR game by developer HappyGiant has already been announced), well count me in.