Tales of Symphonia Chronicles release date, Collector's Edition confirmed for Europe
What a Genis idea.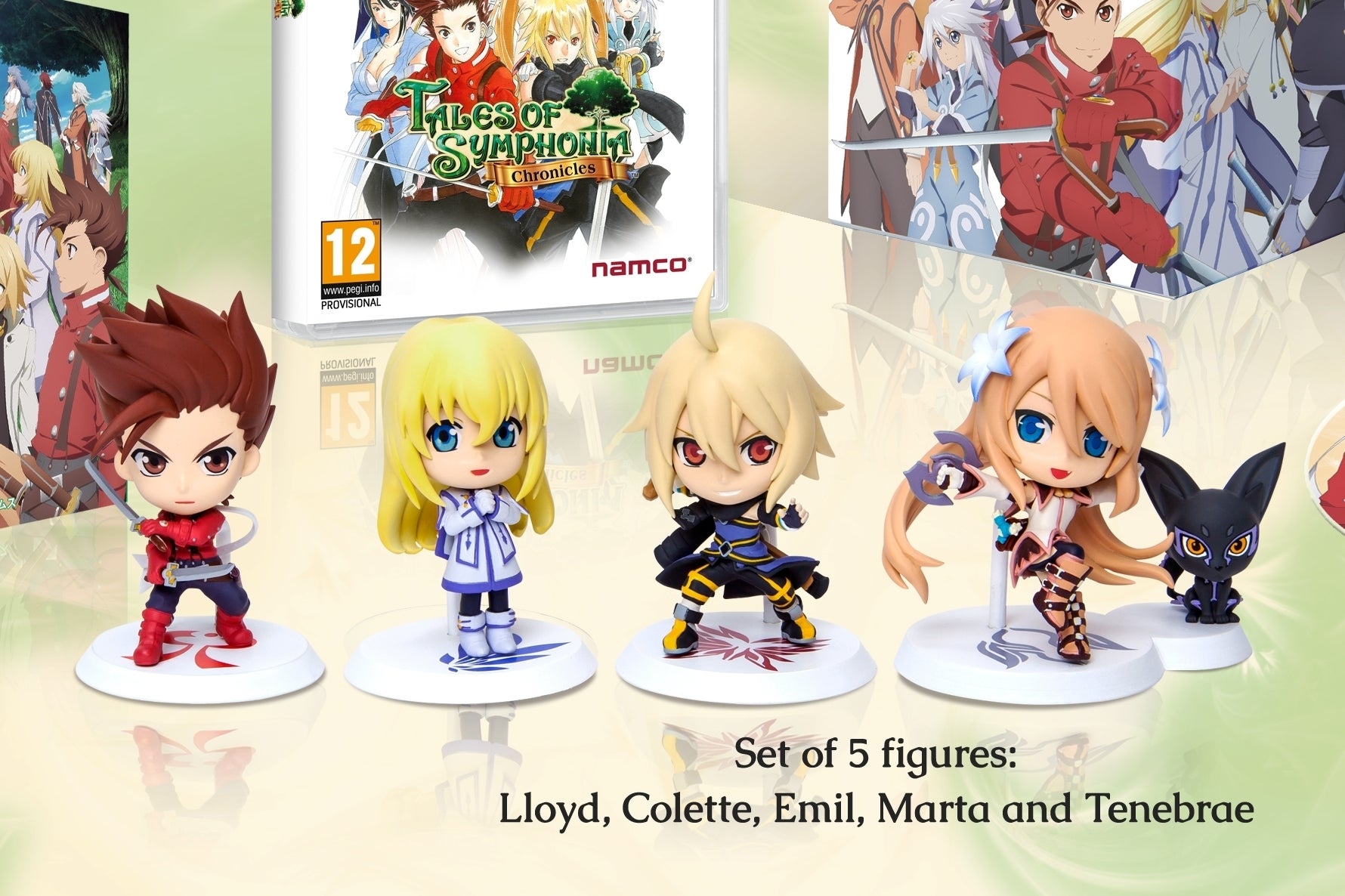 10th Anniversary re-release Tales of Symphonia Chronicles will launch in Europe for PlayStation 3 on 28th February 2014, publisher Namco Bandai has announced.
The compilation contains GameCube classic Tales of Symphonia and its follow-up Tales of Symphonia: Dawn of the New World, now with refreshed HD graphics and the original Japanese voice-overs.
The game's goodie-laden Collector's Edition will also reach these shores, although will be limited to 10,000 copies across Europe and Australasia.
The Collector's Edition contains a set of five figures featuring stars Lloyd, Colette, Emil, Marta and Tenebrae, a two-disc soundtrack and a never-before-released-in-English novel that bridges the gap between games.