Tales of Symphonia and sequel getting HD PS3 remake
UPDATE: Confirmed for Western release next year.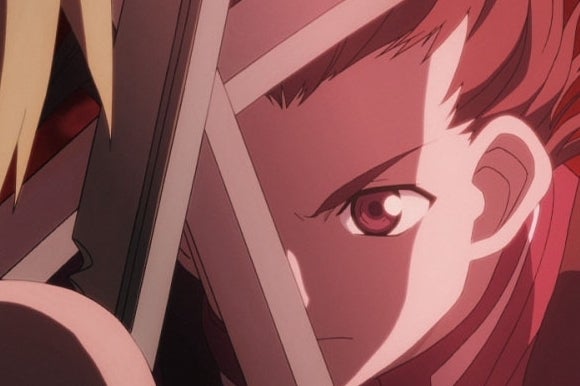 UPDATE: Tales of Symphonia Chronicles, the game's previously-rumoured HD re-release, has been confirmed in a new post on the series' official Facebook page.
Due for launch on PlayStation 3, Chronicles will also contain the previously Wii-exclusive sequel Tales of Symphonia: The New World.
Tales series boss Hideo Baba has announced that an English-language version will arrive for Europe and North America in early 2014. A Genis idea indeed.
ORIGINAL STORY: Acclaimed GameCube and PS2 role-player Tales of Symphonia is to be re-released on PlayStation 3, a new report suggests.
The Tales of Symphonia: Perfect Edition pack will also include the game's Wii-exclusive sequel Tales of Symphonia: Dawn of the New World. Both games will feature jazzed up HD visuals.
Tales series boss Hideo Baba teased the Perfect Edition to Spanish site Koi-Nya, and said it would be "a representation of the dreams and hopes of the fans, who have long been wanting it".
Tales of Symphonia scored an impressive 9/10 upon its 2004 GameCube release.
"It may be clichéd, and altogether a little too bright and happy for its own good, but Tales of Symphonia is nonetheless epic, enjoyable, and superbly constructed," Rob Fahey wrote, "and deserves an audience far in excess of merely the hardcore JRPG fans who will undoubtedly snap it up with glee."