SWTOR upcoming beta weekend dates revealed
The one we are giving keys away for.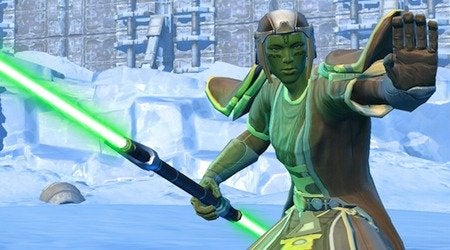 The Star Wars: The Old Republic beta test weekend that we gave keys away for this week will open on Friday, 25th November, and close on Monday, 28th November.
Eurogamer had 12,000 SWTOR beta keys to give away. Some remain.
Be sure to download the beta client in advance from the Star Wars: The Old Republic website. It's big, and will take a while to download.