SWTOR January 2012 PVP changes and beyond
Ilum container exploit fix among them.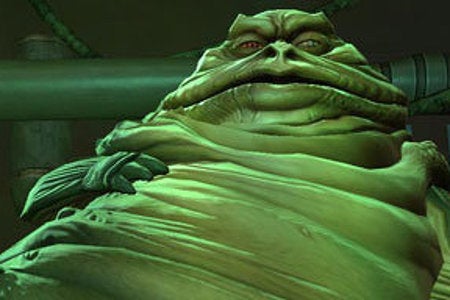 BioWare has shared development plans for SWTOR PVP in January and beyond.
Being addressed now as "top priority" are an additional level 50 Warzone; "several" undisclosed "optimisations" to combat gameplay; and numerous changes to open world PVP on the planet Ilum.
"The planet of Ilum currently allows for open world PvP even on a PvE server, but the mechanics and incentives of the planet are not in as intended yet," SWTOR PVP lead designer Gabe Amatangelo explained. "We're working on longer term goals for the planet and for other PvP areas, but expect to see some interim adjustments in January."
These "interim adjustments" include more respawn points, restricting companion characters from the area and revised rewards. These revised rewards presumably refer to the Ilum containers that lower-level-than-intended characters have been looting. This exploit has been unbalancing the SWTOR economy, apparently, and has resulted in temporary player bans.
"Ilum will also become a major source of Valor," BioWare added. "Valor buffs will increase and decrease based on the objectives your faction owns. These buffs increase the amount of Valor you receive per player kill.
"However, they do not give anything in and of themselves, so players will still need to defeat other players for significant Valor rewards."
BioWare also plans daily and weekly missions that require player kills. But these have diminishing returns when killing the same player, "So the more players that are fighting other players, the better it is for everyone".
That's January.
Further afield, BioWare is working on ranked Warzone matches, PVP stat tracking, open world PVP loot drops, more Warzone medals for different objectives, Guard optimisations and Target optimisations.
BioWare is also "looking at ways to enable" team vs. team, adding more level Warzone level brackets and allowing you to select which Warzone you want to join - within reason.
"This is not a complete list of everything we're working on that's PvP related," BioWare concluded, "but we have to keep some surprises for later!"