Switchblade is a vehicle combat MOBA from Lucid Games
It's a blur.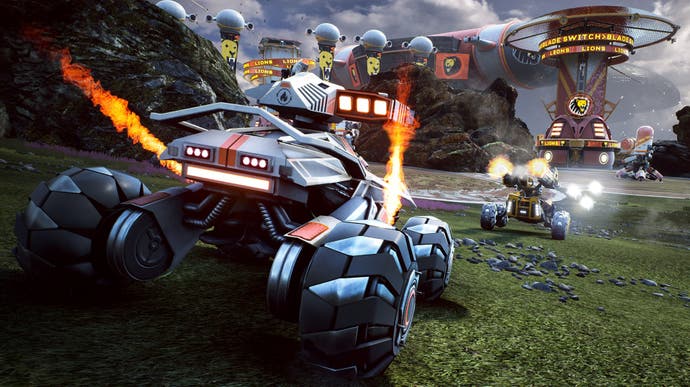 The next title from Lucid, the studio founded by ex-Bizarre Creations developers, is a MOBA-style vehicle combat game called Switchblade.
Switchblade comes out as an Early Access title on PC via Steam and on PlayStation 4 on 28th August. Two teams of five battle against each other, and you're able to switch between vehicles at any time. The idea is the players work together to take down the opposition towers while fighting and escorting mobs.
It looks like this:
Lucid was founded in 2011 by senior developers from Bizarre Creations, the now defunct Liverpool-based studio behind the likes of Project Gotham Racing, James Bond 007: Blood Stone, Geometry Wars and Blur.
Since then, Lucid has worked on the likes of Geometry Wars 3, 2K Drive (remember that?) and Goat Simulator.