Former Evolution, Bizarre Creations staff teaming up for multiple projects
Wushu were here.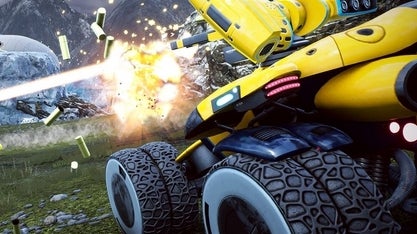 Staff from two big-name former UK studio are teaming up for a new set of projects.
Wushu Studios, which is largely made up of ex-Evolution staff members (think MotorStorm and Driveclub) is joining forces with Lucid Games, which is largely filled by former Bizarre Creations talent (think Project Gotham Racing).
Formed earlier this year, Wushu has been keeping quiet on what it has been working on so far. Lucid Games, however, you'll know as developer on the excellent Geometry Wars 3: Dimensions.
In the short-term, both studios will be working on Switchblade, Lucid's early access vehicle combat MOBA available to try for just £2 on Steam and PlayStation 4.
But it's in the longer term fans of the studios' previous output will be hoping to see more familiar games emerge. "Multiple projects" are currently in the works between the two - although there's nothing more to say about either just yet. Something to keep an eye on, perhaps.