Suzuki: "We can obtain Shenmue license from Sega"
Plus, hints at where a future entry might go.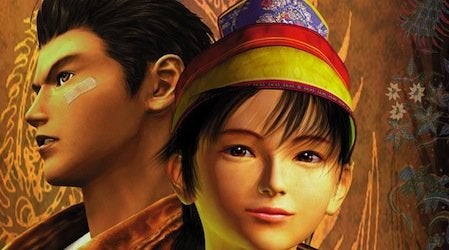 Shenmue creator Yu Suzuki has hinted that his YsNet studio might be able to obtain the rights to the adventure franchise from Sega.
Speaking in an interview with Shenmuemaster.fr, Suzuki explained that though the publisher owns the IP, "we can obtain the license from Sega".
He didn't confirm any concrete plans to attempt to do so in the immediate future but did offer a few brief hints at the direction a third entry in the revered Dreamcast saga might take.
"This is the person who has trained with Iwao [Hazuki] in the olden days in China," he said, referring to an image of a character stood next to the father of series protagonist Ryo Hazuki.
"Then, in the story that will take place after Shenmue II, he will become a 'key' character."
"So far we are only at Shenmue 2," he added later in the interview when asked what his favourite moment in the series is.
"I developed the story until chapter 11. It's in this sequel that the part of Shenmue I care about most is hidden."
See the full interview below for more.
The last full entry in the series was Shenmue 2 way back in 2001. There has been frequent talk of a third game ever since but nothing has materialised.
Earlier this week, YsNet announced that a Japan-only mobile social spin-off, Shenmue City, has been shut down only a year after launch.