Survival racer Distance boosts to PS4 in 2015
PC via Steam Early Access on 9th December.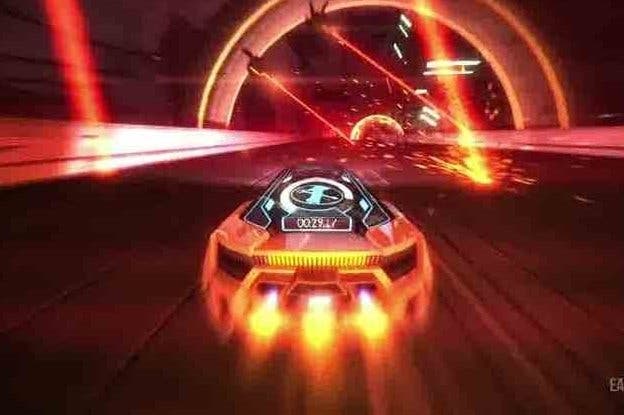 New "survival racing game" Distance is coming to PlayStation 4 in 2015.
Distance, the work of Seattle-based indie Refract, is also due out on PC on Steam as an Early Access title on 9th December.
In a post on the PlayStation Blog, developer Jordan Hemenway discussed the eye-catching arcade racer.
"Distance is what we're calling a survival racing game," he said. "It takes the intense action of arcade racing and places it in an explorable, atmospheric world. The environments are mysterious and deadly with treacherous obstacles around every corner. Instead of doing laps on a loop, you'll be trying to survive from point A to point B."
While driving you can boost, jump, rotate and fly. You can break away, too, driving upside down or on buildings and walls.
Check out gameplay in the video below. One to watch.