Surprise! Monument Valley 2 is out now
Quick, someone tell Frank Underwood!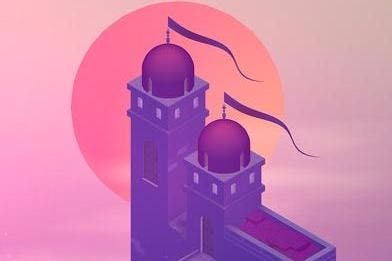 Monument Valley 2 is not only happening, it's already out!
Released today as a surprise during Apple's Worldwide Developers Conference, Monument Valley 2 follows spunky lead character Ro as she teaches her child about the world by hiking through shifting geometric architecture.
Like its predecessor, Monument Valley 2 is a puzzle game about leading a woman (and now her offspring as well) through a series of peculiar planes that the player can tinker with to alter her trajectory.
The original Monument Valley won Apple's Game of the Year award in 2014. It's also known as that game Kevin Spacey plays in House of Cards as he ponders his next political move.
Developer ustwo Games made it clear that you don't have to have played the first Monument Valley to understand this sequel as it's a standalone adventure.
The surprise sequel costs £4.99 / $4.99 and requires an Apple device running iOS 9 or later.