New Super Nintendo World video shows what's in the pipeline
And there's more details on the wristbands.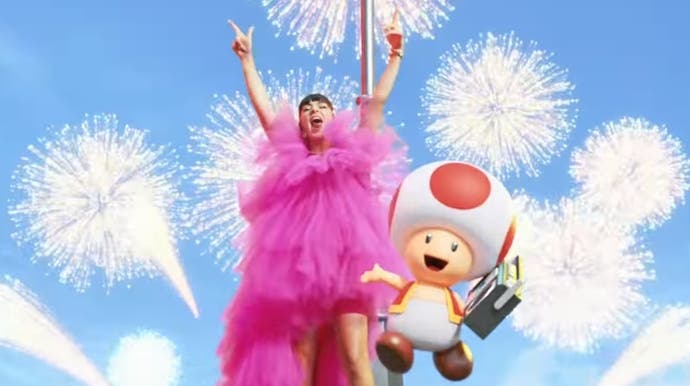 We've been hearing various bits and pieces about upcoming theme park Super Nintendo World for some time - but something I really wasn't expecting was a Galantis and Charli XCX crossover music video, which is exactly what we got earlier this morning.
Thanks to a press event in Japan, we've now been treated to another glimpse of the theme park, along with a few more details on what you can expect on a trip there. A lot of mushrooms, I think.
Originally announced by Universal Studios back in 2014, Super Nintendo World will house attractions such as a Mario Kart ride and an omnimover-style ride called Yoshi's Adventures. While I doubt the finished product will look exactly like the video when it opens in Japan this summer, it's safe to say there'll be a lot of Marios - at least until the Donkey-Kong themed area opens in 2021 to balance out the ratio.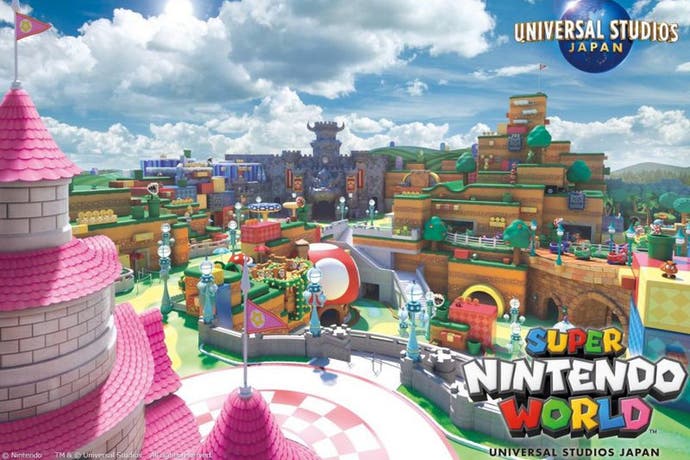 In September, Universal Parks & Resorts CEO Tom Williams discussed the idea of wearable wristbands for guests, and these have now been confirmed. Bloomberg reporter Kurumi Mori managed to get some snaps of the Power Up Bands (which are sadly lacking a Waluigi edition) along with the accompanying mobile app. The wristbands will allow guests to fight boss battles, collect digital coins and compete with each other as they explore the park.
While the Osaka version of Super Nintendo World has an official opening schedule, plans are also in place for parks in Orlando, Hollywood and Singapore - although we're yet to hear anything official about when those will be complete. Until then, at least you can take a peek at how development of the Japanese theme park is going, thanks to the photos shared online back in November.