Universal Studios' long-awaited Nintendo theme park set to open in Japan next spring
Will launch with Mario Kart and Yoshi rides.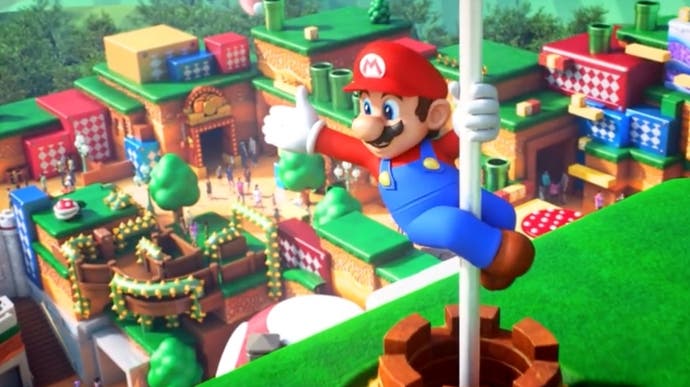 Way back in 2014, Universal Studios announced that it had signed a deal to create a number of new theme parks based on Nintendo properties, and it looks like the first of these, in Osaka, Japan, will finally be opening in "spring" next year.
The news (as spotted by Attractions Magazine) comes via chairman and CEO of Universal Parks & Resorts, Tom Williams. Speaking during Comcast's 2019 Media, Communications & Entertainment Conference, Williams revealed that the company was aiming to open Super Nintendo World at Universal Studios Japan next spring, and that two rides - based on Super Mario Kart and Yoshi - would be included as part of the park's Phase One on opening day.
Although Williams offered no details on the Mario Kart ride, Yoshi's Adventures was recently reported to be an omnimover-style experience, with cars designed to resemble Yoshi. The track will seemingly circle one of Super Nintendo World's upper levels, offering a view of the park below, and will consist of both indoor and outdoor scenes, utilising over 40 animatronics.
Alongside Super Nintendo World's launch day rides - both of which appeared in leaked concept models earlier in the year - guests will be given special magnetic wristbands that can be used to interact with rides and games around the environment to rack up "scores". Williams said scores would interface "back with your game console. So you can build on it and come back again." Perhaps, then, some sort of Switch app will accompany the park's opening.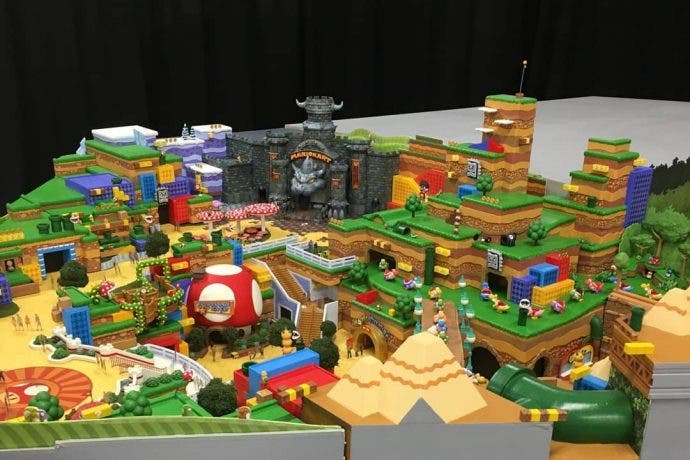 Additional Super Nintendo Worlds, each with different ride selections and layouts, are currently in the development stages and will eventually open in Orlando, Hollywood, and Singapore - although there's no firm word on when these other parks will be complete.