Sumo Digital's Snake Pass is coming to Switch
Slithering out alongside PS4, Xbox One and PC versions.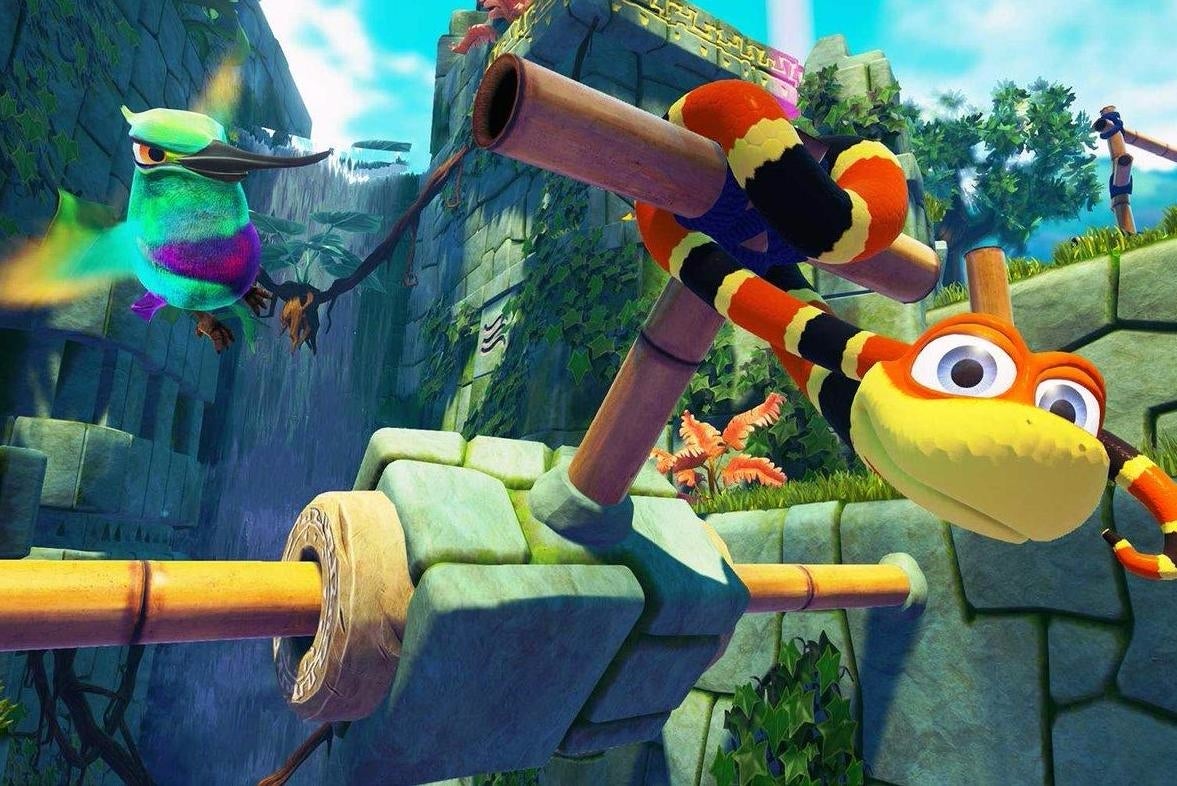 Sumo Digital, the veteran developer behind the console ports of OutRun 2 as well as the Sonic & All-Stars Racing Transformed series, is bringing its first independent game to Nintendo's Switch.
Snake Pass is a puzzle platformer with a unique approach to movement that sees you slithering your way through levels, and it's the result of Sumo Digital's first internal game jam. Its creator, Seb Liese, was working on Crackdown 3, which is being developed with the help of Sumo Digital, and had previously worked on the studio's LittleBigPlanet 3.
Snake Pass is due out on Xbox One, PC and PS4 early this year, and the Switch version will be launching alongside them. Work on the Switch version has only been underway for a month, but progress is coming along nicely.
"Considering the short amount of time we have been working on the platform and the fact that the Switch isn't launched yet, things have gone surprisingly well," Sumo Digital COO Paul Porter told Eurogamer. "We had the game up and running within a week. Nintendo and Epic have given us tremendous support when needed. The use of Unreal gave us a great head start when we first got the hardware."
Snake Pass will support TV, tabletop and handheld modes on the Switch, running at 30FPS at 720p when undocked and 30FPS 1080p when docked. It'll be digital only release, with the price point in line with other versions of the game. We'll have a little more on Sumo Digital, and on Snake Pass, tomorrow morning.