Successfully Kickstarted Dreamcast shmup Redux: Dark Matters is out now
Only 1000 copies produced for the platform.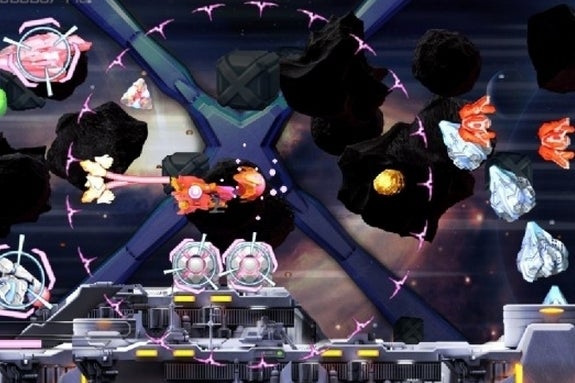 In the summer of 2012 German indie studio KTX Software in association with NG:DEV.TEAM's René Hellwig launched a Kickstarter for a modern Dreamcast shmup called Redux: Dark Matters. Now that blast from the past has just been released.
Curiously, the developer decided only to print 1000 copies of the game, ensuring it will one day be a collector's item, as was always part of its plan outlined on Kickstarter. Who knows, maybe it'll go for a ton on eBay in the future.
Snatching up one of the remaining copies costs €36 from Dreamcast retailer Hucast.
Redux: Dark Matters features six stages, "tons of weapons", huge bosses, and music by Turrican and R-Type composer Chris Huelsbeck.
This latest Dreamcast release was originally planned for PC, XBLA, Steam and iOS as well, but it's unclear if and when these versions are still happening. I've e-mailed the developer with a request for more info on the status of these ports and will update as I find out more.
This isn't NG:DEV.TEAM's first foray into Dreamcast gaming as it's released Gunblade and NEO XYX over the past few years. The German niche studio's upcoming Dreamcast game is entitled Ghost Blade which can be pre-ordered from Hucast for €42.95.
EG-contributor Simon Parkin was fond of NG:DEV TEAM's 2012 Dreamcast offering Gunlord. "It's not looking to subvert or build upon anything that has gone before, so much as simply sidle up alongside those old greats and take its seat at the table," he wrote in his Gunlord review. "A yearning experience, then, but one whose quality does not rest upon nostalgia alone."