Strike Vector EX open beta now available on Steam
Remastered dogfighting game free until 18th July launch.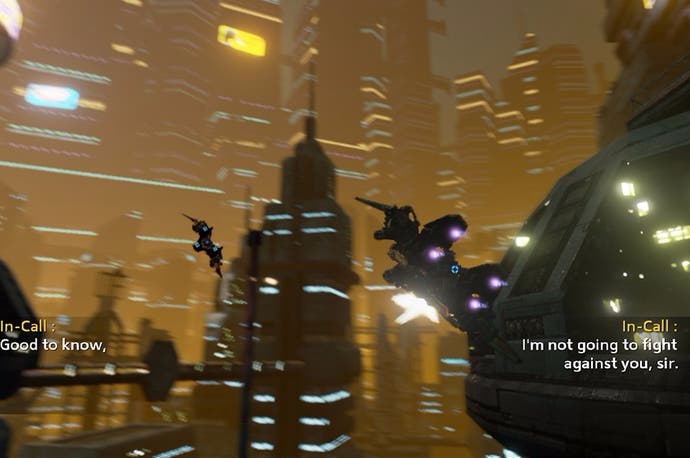 Back in 2014 the small studio Ragequit released a multiplayer-only aerial combat game called Strike Vector. It later had a PS4 release called Strike Vector EX that added a host of new content, like a campaign mode. Now PC players are getting this enhanced edition and its beta is free for everyone on Steam.
The developer noted on Twitter that this open beta will last until 18th July, when the game is expected to launch.
As for what makes this EX edition better than the original release, Ragequit had this to say:
"Strike Vector EX is designed with new controls and upgraded with new features and modes. To complement the already robust competitive multiplayer game, Ragequit brings a story-based single-player campaign complete with characters, cutscenes and deadly AI, new training modes, and a huge variety of battle styles ranging from elimination and survival to duels, boss fights, and demolition."