Steam Next Fest: Spirited Thief is an immersive sim by way of XCOM and Invisible, Inc.
And it's great.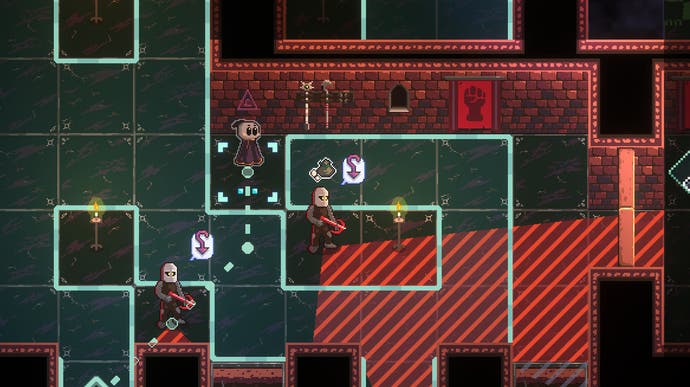 Hello! Over the next few days we hope to be bringing you impressions of a few of the demos in the Steam Next Fest.
XCOM's gift to the world is that brilliant two-action set-up. These tactical games can get dizzyingly complicated, so know from the off: each of your soldiers can do two things per turn and then it's done.
Invisible, Inc took this idea and delivered one of the greatest espionage adventures in all of games. And now Spirited Thief is building on that. This is a lovely pixel-art immersive sim, built around the core idea that you have two actions per turn. Lovely.
The big idea here is that you play as a thief and also as a spirit: two characters with different abilities. You start each level as the spirit, scoping out the location, marking guards, eyeing up valuables and extinguishing magical barriers. Then, you switch to the thief and you have to pull off a robbery and make it to the exit. The spirit can move anywhere but can't grab loot. The thief can grab loot, but can also be spotted by guards, and has to find ways to open doors, because they can't just slip through keyholes.
It works beautifully. I love a good heist in a game, and Spirited Thief's demo is an absolute heisty treat. The pleasure of these games, I think, is viewing the world from above, learning the patrols and the special tactical clockwork that makes the whole thing thrum along, and then working out how to insinuate yourself into the mix. Spirited Thief has a 2022 release date, and I will be waiting with excitement. And replaying the demo, of course.