Stealth Bastard Deluxe Steam release date announced
Out next week for seven quid.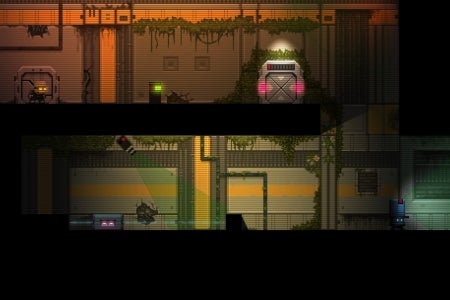 Indie game Stealth Bastard Deluxe launches on Steam on 28th November, Curve Studios has announced.
It costs £6.99 / €8.99 / $9.99.
The fast-paced masochistic stealth game first released for free via the Stealth Bastard website a year ago. Downloads are now up to 135,000.
Deluxe builds upon that game with a level editor and a new narrative that reveals the origin of the character. You can share and rank levels with the community, and an online leaderboard will track and rank your progress. There's new equipment and a real-time shadowing system, too.
"We've learnt so much since we released the original prototype last year," said designer Jonathan Biddle.
"And it's all been poured into Stealth Bastard Deluxe. The feedback from the community has given us the impetus to create a full version of the original idea - and we're absolutely thrilled with how it's shaping up.
"Seeing the game evolve from a single mechanic of 'don't be seen or you will get killed' into a fully-fledged Steam release has been enormously rewarding - and we can't wait to get the full version out there and see how the Steam community reacts."
The free version will remain available to download from the Stealth Bastard website but won't be updated. New screenshots of Deluxe are below.