Stardew-Valley-inspired magic school sim Witchbrook gets a gorgeous new look
Wand to watch.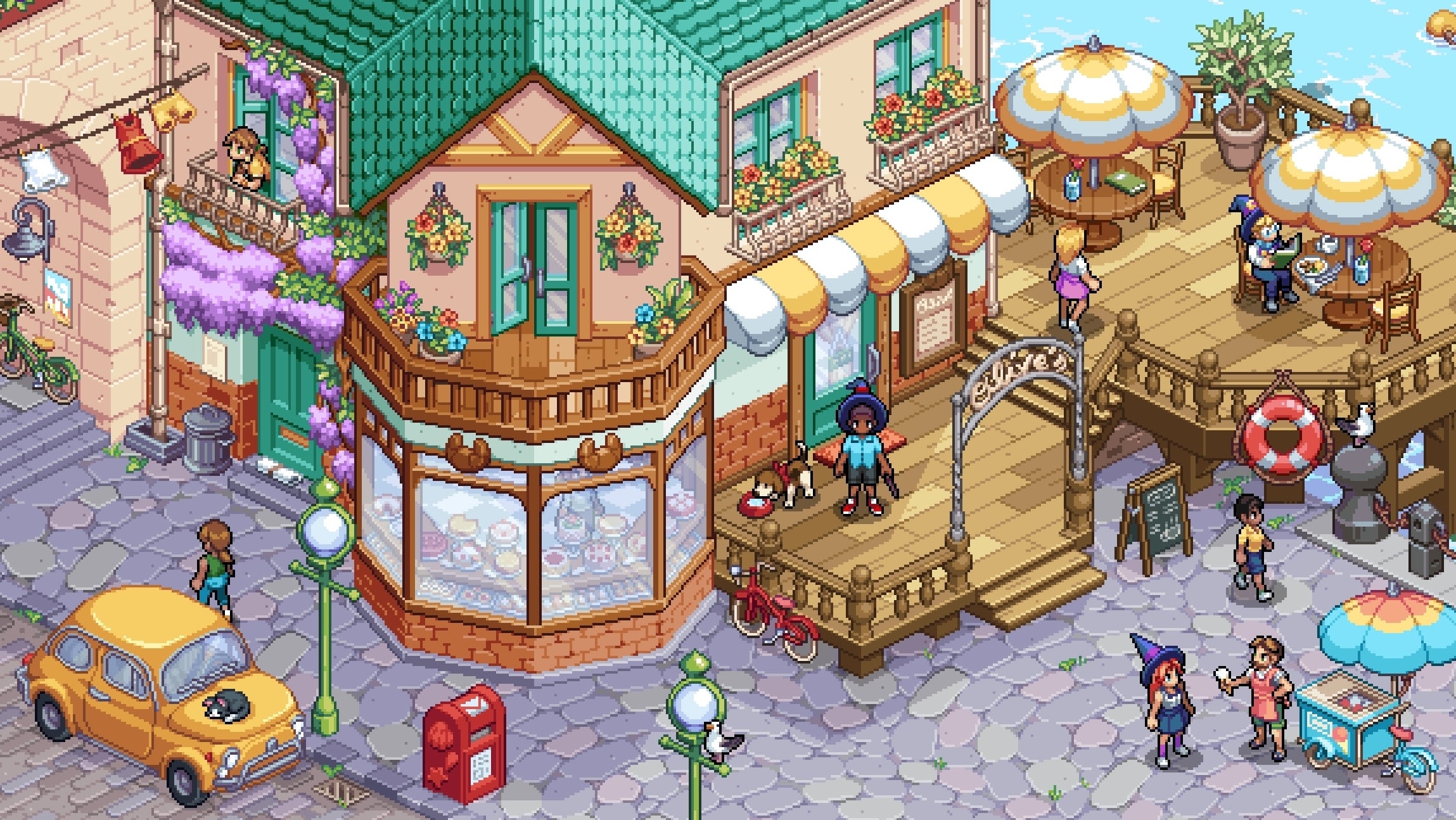 Developer Chucklefish has shared a fresh batch of screenshots for its Stardew-Valley-inspired wizarding-school-meets-village-life sim Witchbrook, and it's all change on the visual front since its last public outing - with its revamped art style looking very lovely indeed.
Witchbrook first reared its head back in 2017, its informal reveal consisting of a handful of screenshots and a very loose outline of its wizarding theme - it didn't even have a title at that point. A few months later, Chucklefish shared more of its ideas for the experience - including schooling, magic, crafting, potion making, romance, and farming, even a splash of Zelda-inspired combat - and then, finally, in 2018, it got its name.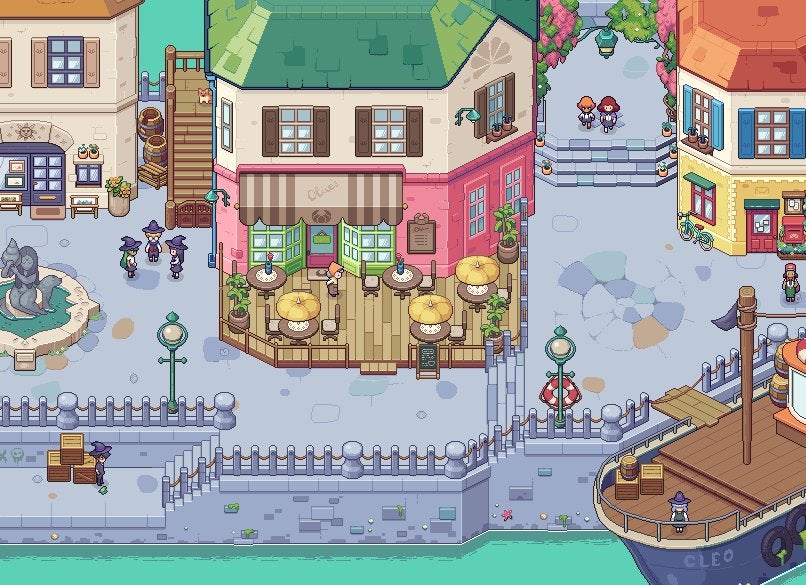 Through all of that, Witchbrook's early screenshots sported an appealingly bold pixel-art aesthetic, whose top-down perspective, clean lines, and colour palette had a touch of Earthbound and classic Pokemon about them. Now though, a fresh crop of images have emerged on Witchbrook's website, and the dramatic shift in art style has turned an already attractive game into an absolutely gorgeous one.
Not only is the experience now viewed from an isometric perspective, it's adopted a more lavishly detailed pixel-art look, imbuing considerably more life into the world.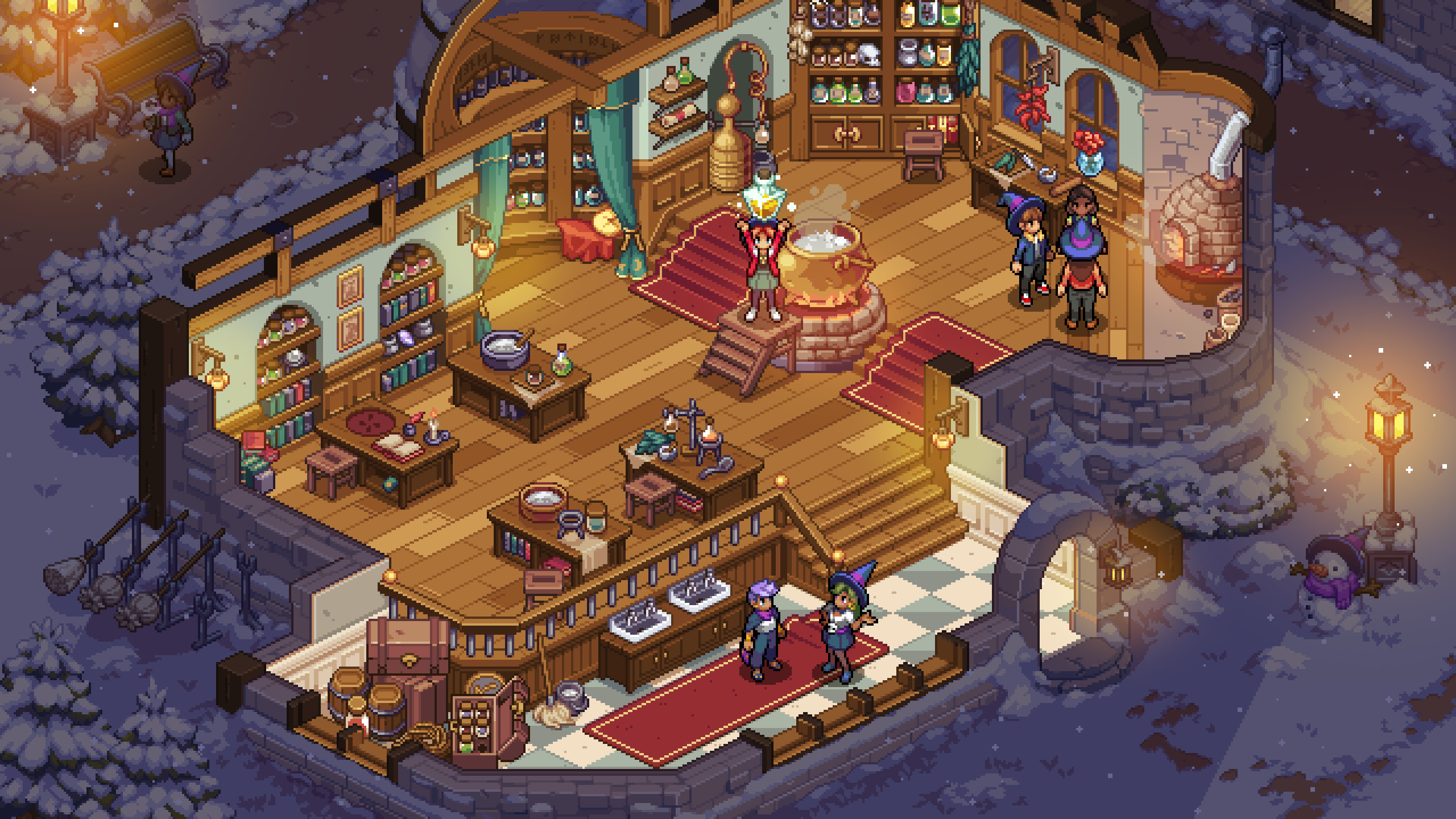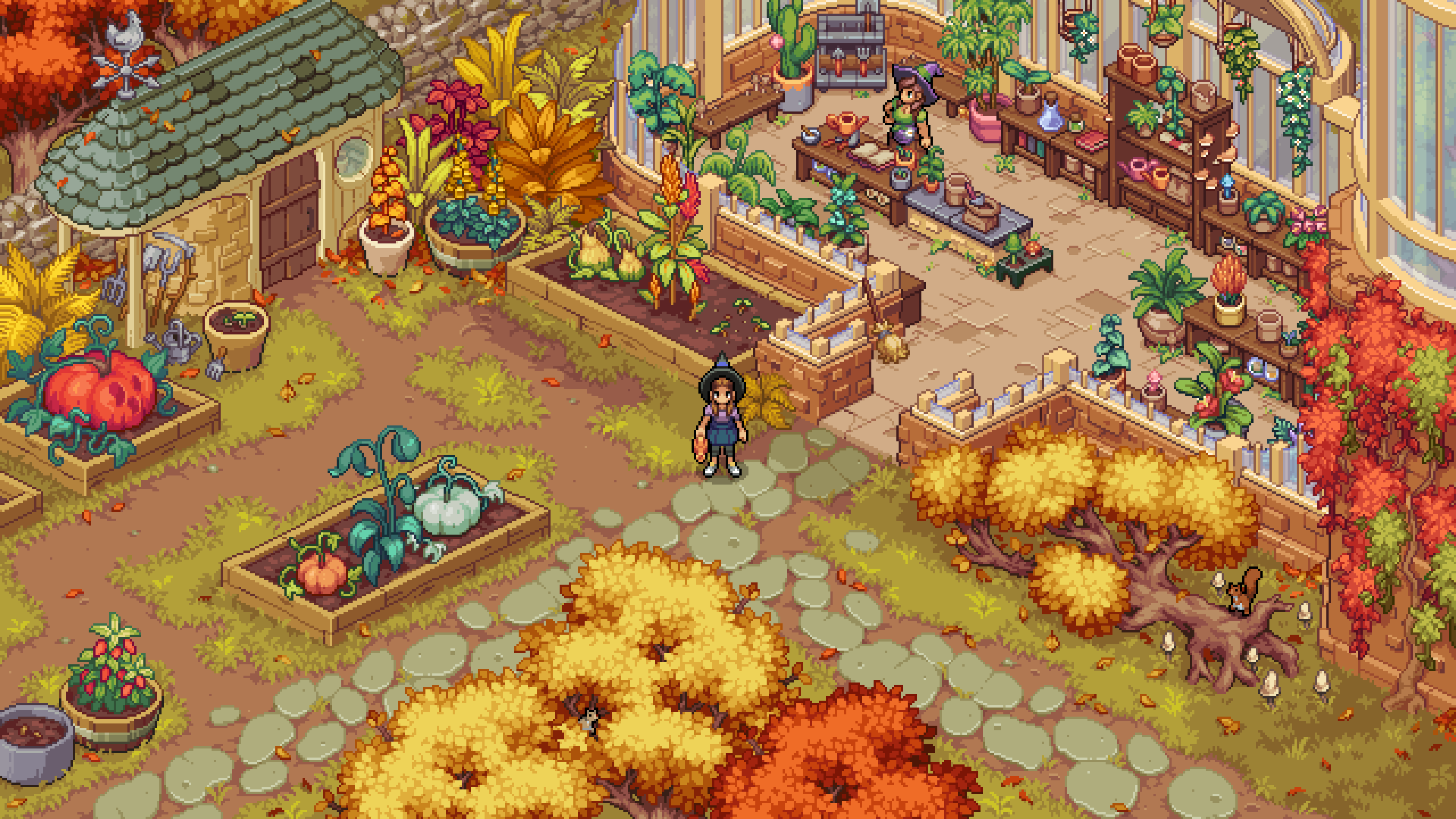 To accompany Witchbrook's new visual reveal, there's an introductory bit of blurb to peruse, although it doesn't reveal much that we didn't already know. "Experience the thrills and pitfalls of school-life in Witchbrook!," exclaims Chucklefish, "Discover a spellbinding isometric pixel art world full of charm and intrigue in this richly detailed magical school and town life simulator."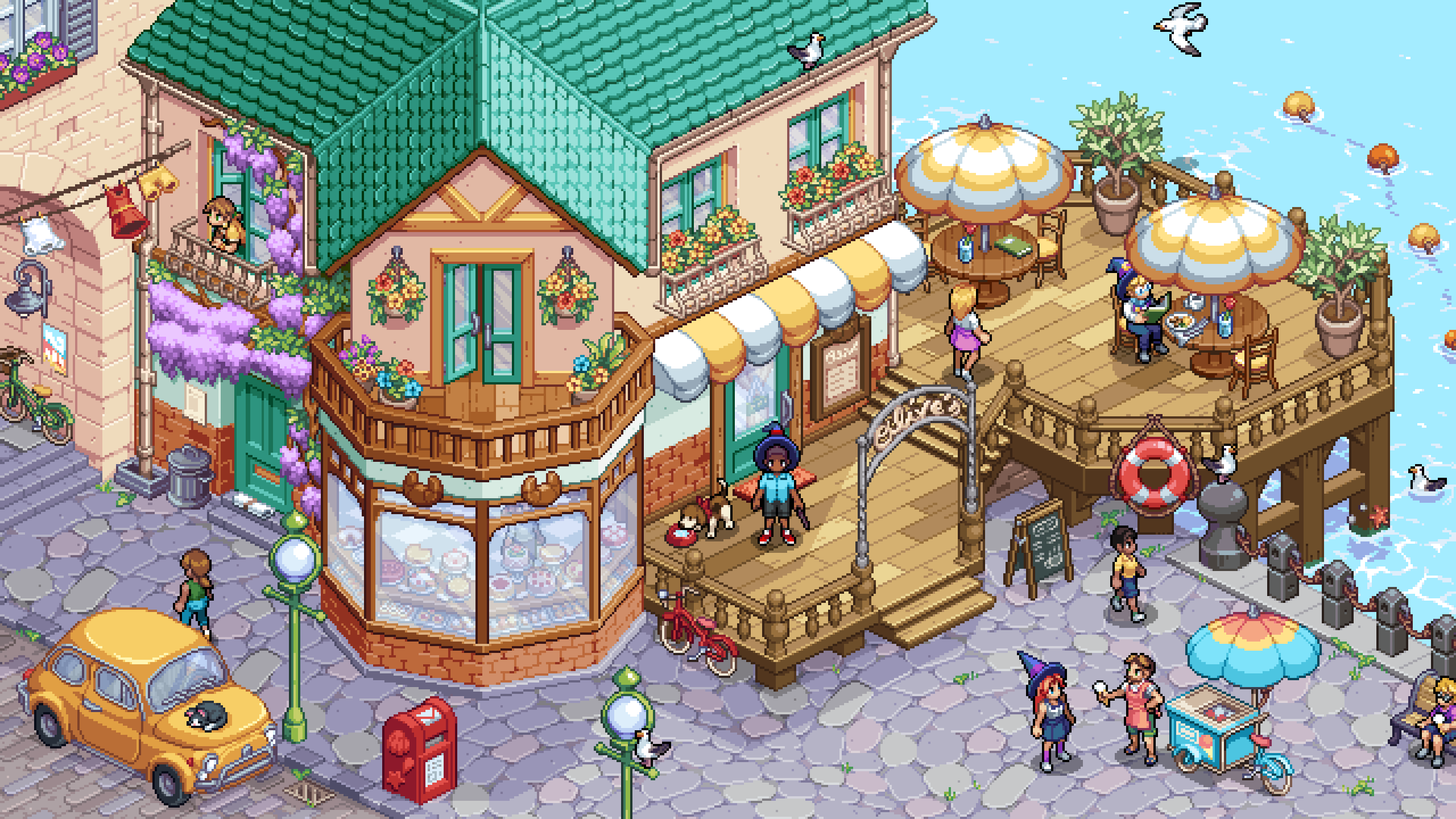 "Forge your own identity as a witch-in-training on the road to graduation," continues the developer, "Build relationships with fellow students and townsfolk, develop your magical abilities by attending classes and completing assignments. Participate in extracurricular activities such as fishing, growing magical crops and foraging strange mushrooms. Master secret spells, make friends for life and unravel the mysteries of the school...".
There's still no hint of a release date, or even platforms, for Witchbrook at present, but Chucklefish says the game is still "quite a while off". Those especially eager to learn more can sign-up to the developer's newsletter if they so choose.