Star Wars: The Old Republic update 1.2 previewed
Endgame crafting, companion dances incoming.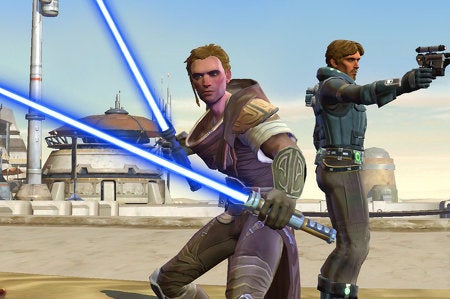 Endgame crafting and new companion dances are among the headline tweaks coming in the next major Star Wars: the Old Republic update, developer BioWare has announced.
As detailed in a new developer Q&A on the game's official site, the refined crafting system should pacify players disgruntled that top level PvE and PvP gear is more powerful than buildable items.
"We are adding endgame crafting for all professions. This includes augment crafting, the ability to crit-craft custom (orange) gear with augment slots, new endgame schematics, new color crystals, expanded and improved research and reverse engineering and much more," read the post.
Other impending tweaks include the ability to sync your dances with a companion and an option to skip orbital stations between some planets and your ship.
"We'll be adding an option for players to go directly to their ships from the surface shuttles as opposed to having them run through the Orbital Station to their airlocks," explained Bioware.
There's no confirmed release date for the update yet, though it's expected to arrive some time in March.