Star Wars Pinball reveals two The Force Awakens tables
One for the Resistance, the other for the Dark Side.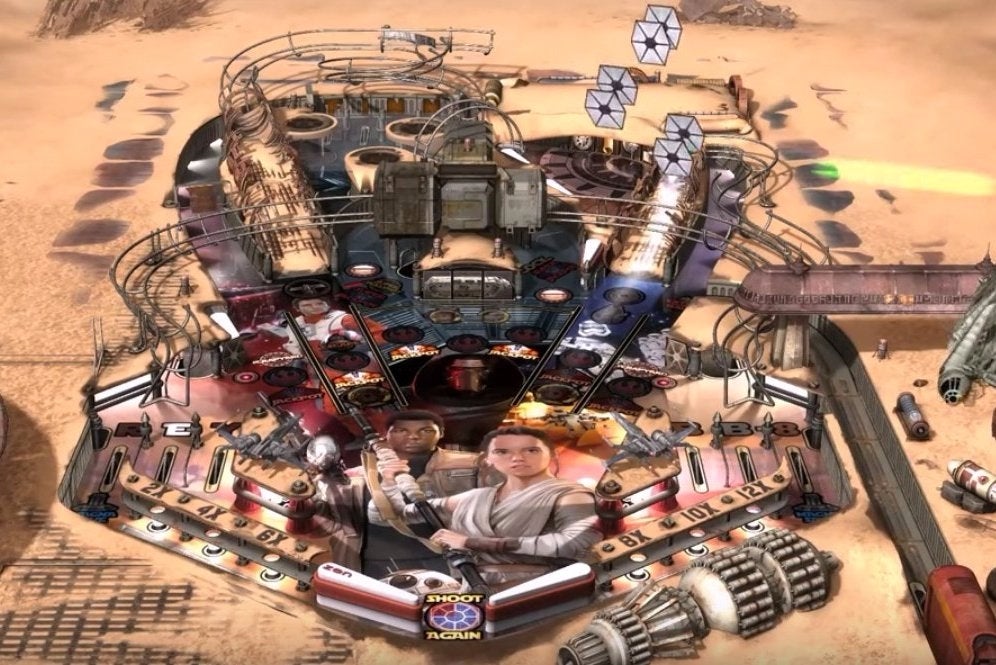 Star Wars Pinball developer Zen Studios is launching a couple of new tables next week to commemorate the release of The Force Awakens.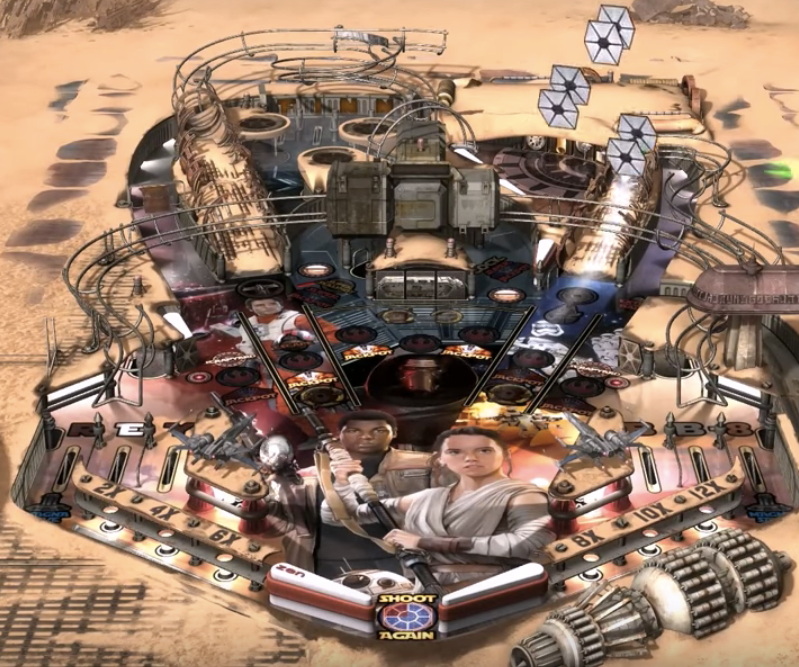 Zen Pinball's stable of pinball series - including Pinball FX2, Zen Pinball 2, and Star Wars Pinball - will receive two new tables the week of 12th January.
The table simply entitled The Force Awakens follows the resistance's side of the new film while the Might of the First Order table is played from the villain's perspective. And unlike the controversial Star Wars: Monopoly set, fan-favourite heroine Rey is heavily featured in Zen's The Force Awakens table.
The new Star Wars table pack will be available for PS4, PS3, Vita, Xbox One, Xbox 360 and PC at £3.99 / €4.99 / $4.99 for the duo. They'll also be available as individual in-app purchases on mobile devices for £1.49 / €1.79 / $1.99 a piece (or £1.99 / €2,69 / $2.99 on Mac).
Eurogamer contributor Rich Stanton loved Zen's Empire Strikes Back table from a couple of years back. You can take a peak at the upcoming Might of the First Order table in the screenshot below, along with a trailer for the The Force Awakens table: