Aliens vs. Pinball is Zen Studios' next series
UPDATE: Alien: Isolation table detailed in trailer.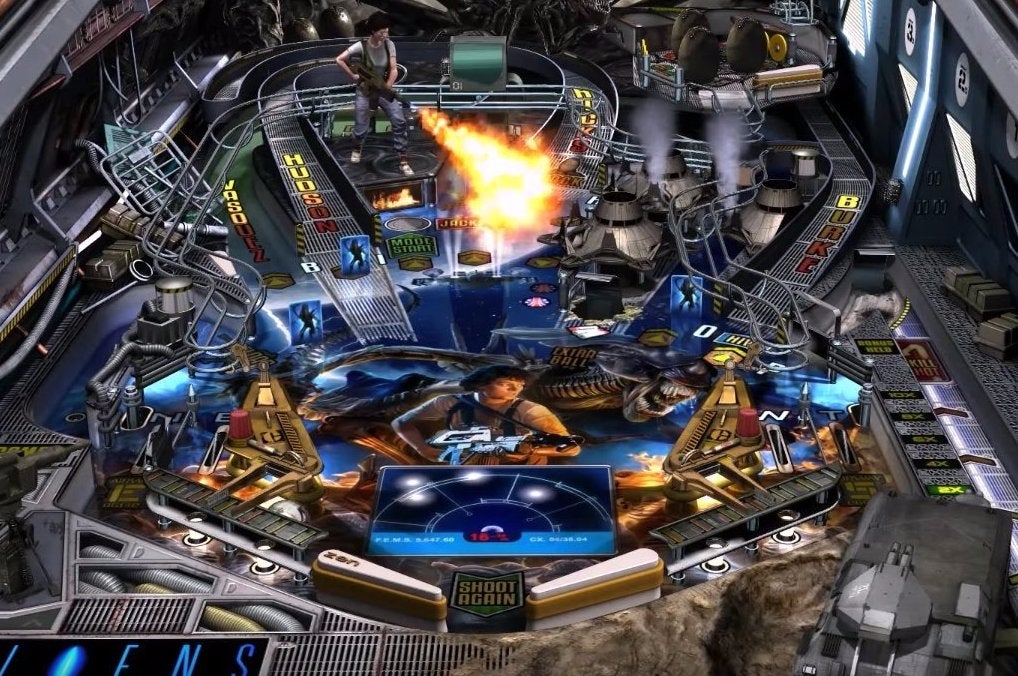 UPDATE 19/04/2016 5.56pm Zen Studios has released a trailer showing how its Alien: Isolation table looks in action.
"In Alien: Isolation pinball, players must help Amanda Ripley survive the dangerous corridors of Sevastopol Space Station while evading a merciless Xenomorph," Zen explained. "Additionally, you'll have to contend with 'Working Joe' androids and Station Security Guards, craft weaponry, and hack computers while you keep an eye out for the relentless Alien."
The Alien: Isolation pinball table will launch alongside the two other Alien tables as part of the Aliens vs. Pinball three-pack for Zen Pinball 2, Pinball FX2, or as in-app purchases for Zen Pinball. On iOS and Android devices the Aliens vs. Pinball app will be available as a standalone entity.
ORIGINAL STORY 12/04/2016 11.34pm Zen Studios (Pinball FX2 and Zen Pinball) has teamed up with Fox Digital Entertainment to make a series of Aliens themed virtual pinball tables.
Entitled Aliens vs. Pinball, this series will encompass three tables, each based on a different part of the Alien franchise. One will be based around James Cameron's 1986 classic Aliens, another will focus on The Creative Assembly's Alien: Isolation, and one will be based on Alien vs. Predator.
Aliens vs. Pinball will arrive on 26th April for PS4, PS3, Xbox One, Xbox 360, PC, Mac, iOS and Android devices.
Take a look at the Aliens table in action in the trailer below: