Sportsfriends is coming to Steam this Friday
Windows version won't support Johann Sebastian Joust.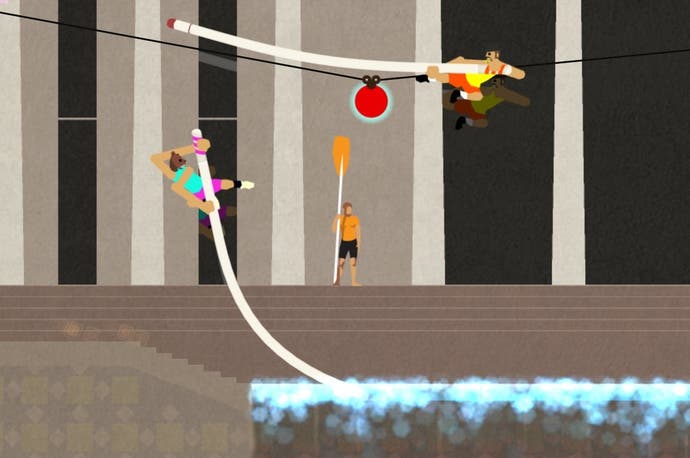 Sportsfriends, the wonderful compilation of four local-multiplayer-only games (BaraBariBall, Super Pole Riders, Hokra, and Johann Sebastian Joust) is coming to Steam and the Humble Store on 19th December.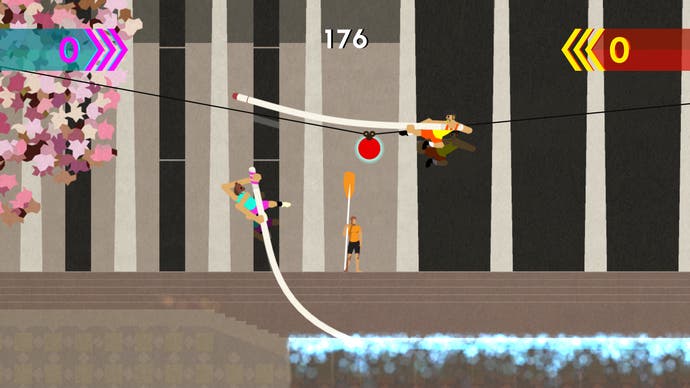 There's one not-so-subtle catch, however: Johann Sebastian Joust isn't on the Windows version (though it is supported on both Mac and Linux).
Apparently there's some sort of compatibility issue between the Move controllers and Windows. According to a recent Kickstarter update, developer Die Gute Fabrik explained "Windows is engineered in a way that makes it infeasible for us to get pairing working robustly. We looked for experts to help us, and even got in touch with an engineer at Microsoft, who told us 'this is NOT possible in any way shape or form.' Yeah, we weren't too thrilled either."
"This means that, despite all our research, the Windows version of Sportsfriends will not support JS Joust," the developer lamented. "However, anyone who buys Sportsfriends is also entitled to the Mac and Linux versions of the game. We're also still looking into creating a custom Linux 'JS Joust distro' that you can boot into from your Windows machine by USB stick."
The studio added that it's still looking to open source JS Joust. "The game was built on top of open source projects, and we feel some responsibility to give back to the community. After we release this week and handle any support issues, Jonathan [Whiting, programmer] is going to continue his work preparing the source."
Sportsfriends launched on PS3 and PS4 back in May where our Martin Robinson called it "a celebration of the social side of games, [and] their ability to bring a room together in one loud, raucous moment" in his Sportfriends review.
"Sportsfriends represents video games at their very, very best," he concluded.