Splinter Cell: Conviction is now backward compatible on Xbox One
And half price in the Ubisoft sale.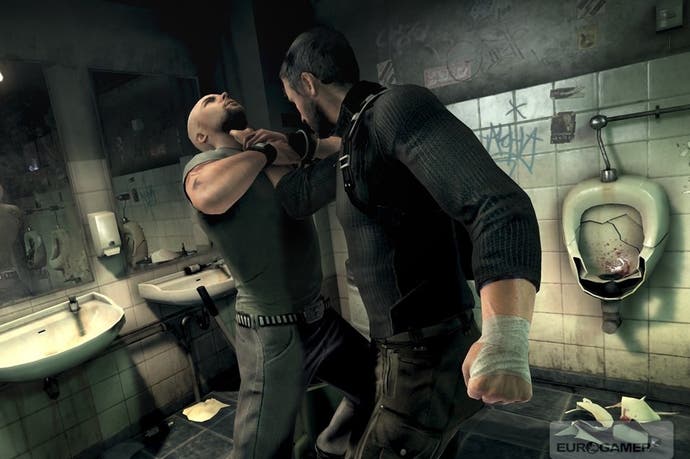 Splinter Cell: Conviction, the premier Sam-Fisher-starring sneak-'em-up of 2010, is now backward compatible on Xbox One.
Conviction is the sixth entry in the Splinter Cell series, and features a beardy Sam Fisher on the run from the law - simultaneously trying to avoid capture and thwart a deadly terrorist plot. You might also remember Conviction as the Splinter Cell where misery montages were projected onto random walls, and where you could bash someone's brain in with a urinal.
If you happen to have a copy of the original Xbox 360 game disc lying around, Conviction will now work seamlessly on Xbox One. However, if you're entirely without Conviction, you can purchase a digital copy on the Xbox Store - and from now until February 12th, Ubisoft is offering a 50% discount, reducing it to £4.49.
That discount is part of a larger Ubisoft sale on the Xbox Store, which includes additional savings on the likes of Assassin's Creed Origins, South Park: The Fractured But Hole, Rainbow Six Siege, Steep: Winter Games Edition, and more.
"At its best, Conviction is played as a high-stakes puzzle game, taut and thrilling when everything is going your way," Simon Parkin wrote in his 7/10 review, "But when cover is broken, the floodlights go up to reveal a mediocre shooter. Perhaps the greatest irony of all is that Splinter Cell: Conviction appears brightest in the dark."