Splinter Cell: Blacklist rumoured to be set for E3 reveal
Sam Fisher looks good in night goggles.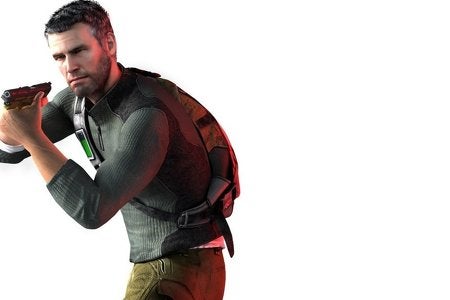 Ubisoft is rumoured to be set to reveal the next Splinter Cell game at E3 next week. A report on XboxGameZone (since removed) indicated that Splinter Cell: Black List was set for launch on PlayStation 3, Wii U and Xbox 360.
This article was followed up by NeoGAF poster Blitz who claimed to have seen promotional material for the game. According to the tip, series star Sam Fisher returns and once again dons his famous night goggles and body suit. He is seen without the grey hair he had in 2010's Conviction, however. The title Blacklist is thought to be a reference to Fisher's list of enemies.
The new Splinter Cell is in development at Ubisoft Toronto under the guidance of Jade Raymond. Ubisoft's E3 2012 press conference begins 11pm UK time on Monday 4th June.