Splash Damage is making a Google Stadia exclusive called Outcasters
Back from the brink?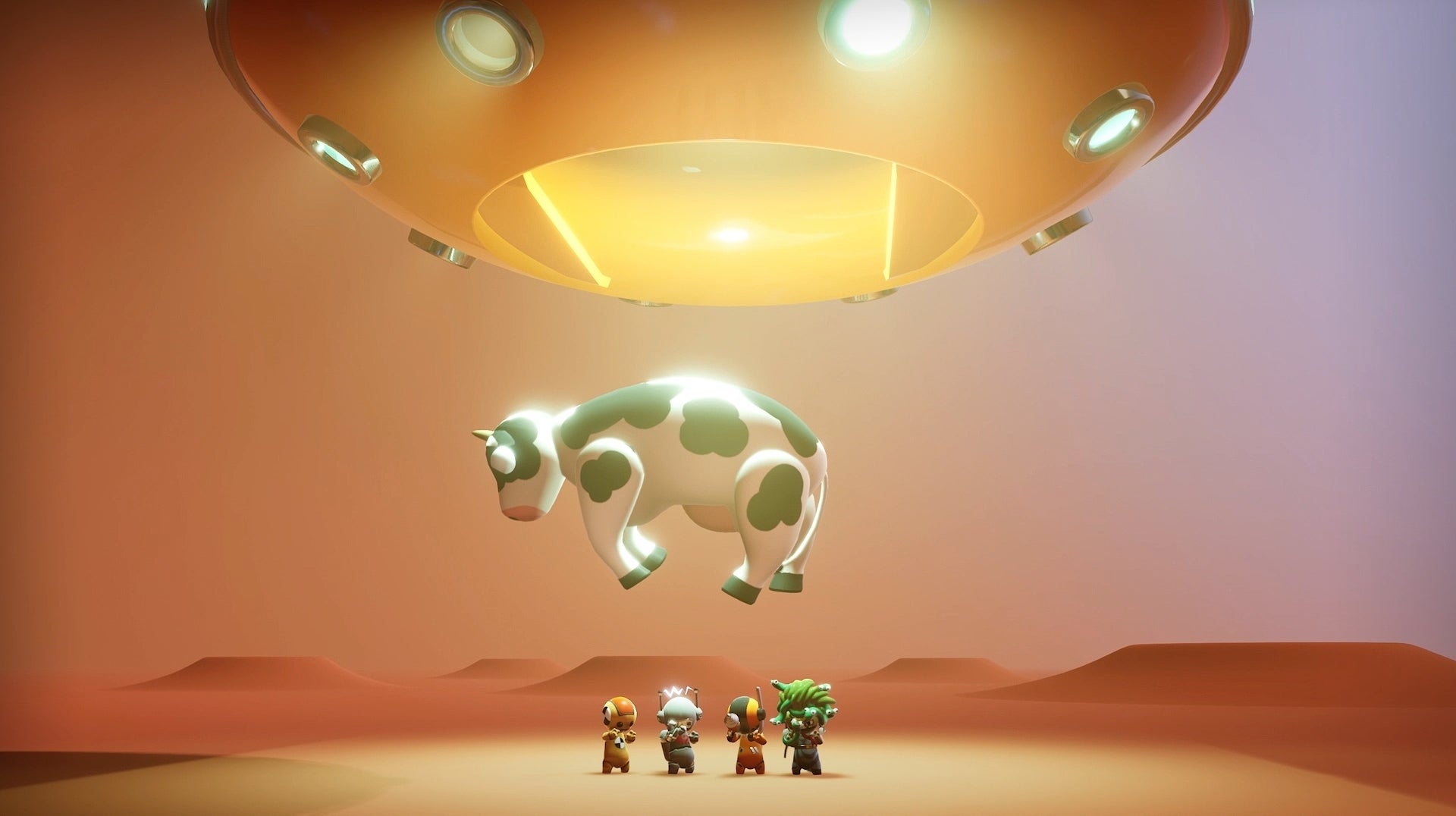 UK developer Splash Damage is making a Google Stadia exclusive, it's announced.
Outcasters is a colourful competitive online multiplayer top-down shooter set in a stylised "vinyl world". The focus is on customisation of your Caster, matches of up to eight players and curling your shots around the arena. Two game modes were revealed, a free-for-all last Caster standing mode, and a team-based objective mode.
Here's the debut trailer:
Speaking to Eurogamer, Splash Damage boss Richard Jolly said the Outcasters team had taken the hardcore competitive multiplayer the developer is known for and honed it down into something more accessible and quickfire, with a broader art style than seen in the likes of Enemy Territory: Quake Wars, Brink and Dirty Bomb.
"The looks are somewhat deceptive, I think," Jolly said. "It can get super competitive, just the same as any Splash Damage game. Looking back to games like Brink, we had immense customisation. The customisation we've got in this game, I mean we've stopped counting. It's into the trillions. You can change every little element on the characters. So, I'd say just go and play it. When you get your hands on it, you'll see that feel is there."
Stadia Games and Entertainment executive producer Justin Lambros told us Outcasters was just the kind of game it was looking for as an exclusive.
"It's a natural fit with the platform in many ways, being able to play across multiple screens and multiple devices," he said.
"These guys have launched a bunch of shooters on console and PC, they know how to do mouse and keyboard, they know how to balance it with the controller. Knowing we have that kind of flexibility and the strengths of our platform, I wanted to find a partner who could really pay off on that.
"The other big piece for us is finding games we think are going to be highly watchable. The combination of Stadia and YouTube is very exciting for us and so this game with its customisation and nuances within the shooting, we think it's gonna just be hugely watchable."
Outcasters doesn't have a release date or pricing yet.