Spintires pulled from Steam after "major bug" makes it unplayable
UPDATE: Publisher and developer deny rumours of sabotage, say a fix is on the way.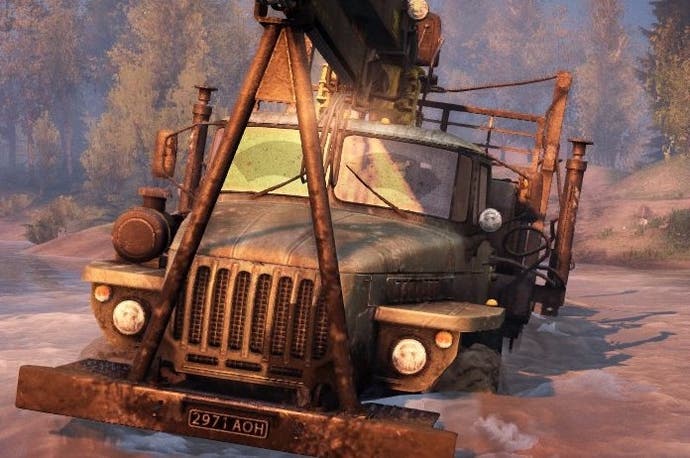 UPDATE 03/03/2016 6.45am Spintires programmer Pavel Zagrebelnyy has refuted rumours that he sabotaged his own game to strike back at the publisher he claims owes him money.
In a statement to Gamasutra, Zagrebelnyy suggested that time-related anti-piracy checks were responsible for the problem.
"Well, I don't understand who and why started the rumours of sabotaging - apparently they are based on reverse engineering Spintires code?" the puzzled programmer said of this whole ordeal. "But there is in fact a time-related bug (a self-check uses time functions to see if game wasn't cracked by pirates) which was not fixed in time (because we have little to no communicating with Oovee.)"
Zagrebelnyy further noted that the bug was fixed days ago and he thought it would have been implemented by now.
Regarding the sabotage rumour, Zagrebelnyy said "I would never do something that would affect the gamers! In fact I do my best to make sure the game (Spintires) only brings joy to whoever plays it."
ORIGINAL STORY 03/03/2016 3.02am Tough terrain driving game Spintires has been removed from sale on Steam amid various reports of the game crashing within mere minutes of being booted up.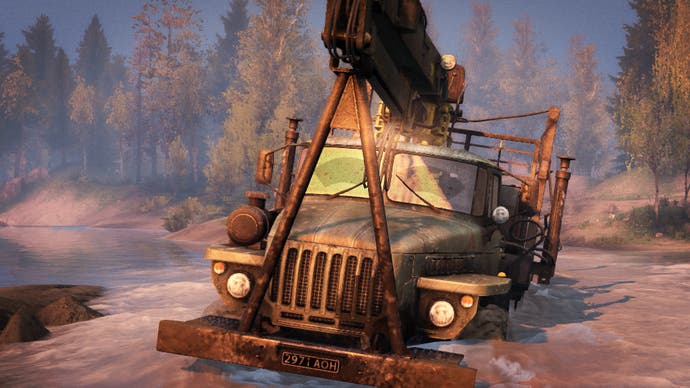 Weirdly, fans have speculated that the crashes were not an unintentional bug, but rather the game's programmer Pavel Zagrebelnyy sabotaging the product after a financial feud with publisher Oovee.
Various Redditers suggested the game's recent technical foibles were a "time bomb" set up by Zagrebelnyy after the two parties locked horns in a bitter legal dispute, though only last week those involved told Eurogamer they would continue collaborating on new updates for Spintires.
For its part, Oovee has vehemently denied the sabotage rumours, instead stating that this is a "major bug" that it's working with Zagrebelnyy to fix. On its official forums Oovee offered the following statement:
"We are aware of recent press speculation relating to sabotage of the Spintires game by the lead developer Pavel. We wish to express our displeasure at this speculation and totally refute these and other recent allegations. It is a shame that some press are reporting this without talking to us, and even saying in some articles they are yet to talk to us.
"The situation on the bug is that we became aware of a major bug last week that caused the game to stop for some users. We have been working on this with Pavel since it came up.
"Progress on the next planned update has been suspended while we sort the bug issue.
"We believe we have now identified the problem and are now testing at this very moment a hot fix provided by Pavel, who is also ready to help further if needed. We're fully focused now on making the game work properly again, so please allow us to get this sorted first and we'll then be able to explain what has caused this and then carry on with future updates we have planned."
We've reached out to both Oovee and Zagrebelnyy about Spintires' status and will update as we find out more.