Spintires: MudRunner launches this Halloween on PS4, Xbox One and PC
Remaster is half-off for those with the original game.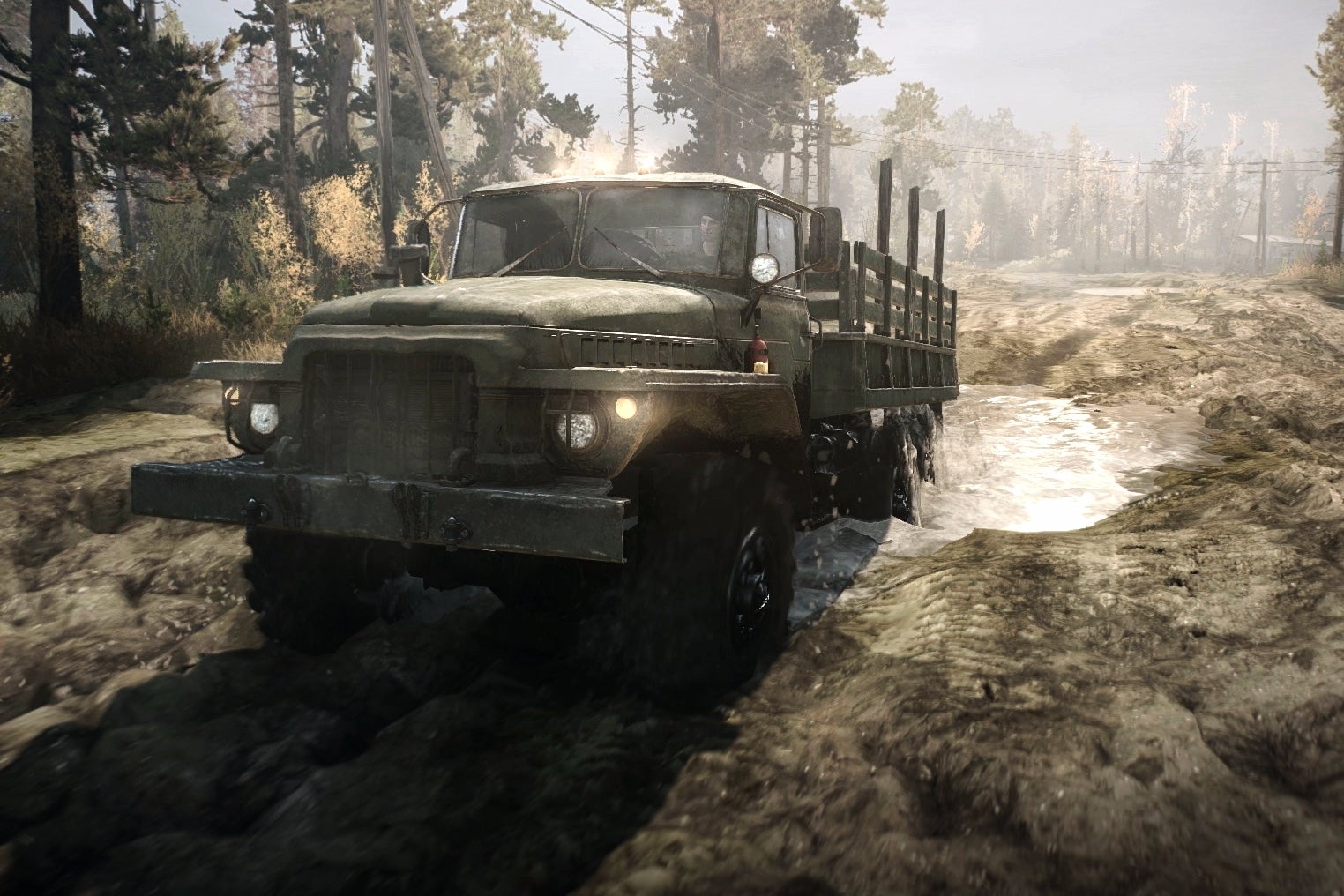 Spintires: MudRunner, the definitive edition of Oovee Game Studios' 2014 hit about driving colossal trucks through comically hazardous terrain, will arrive on 31st October for PS4, Xbox One and PC.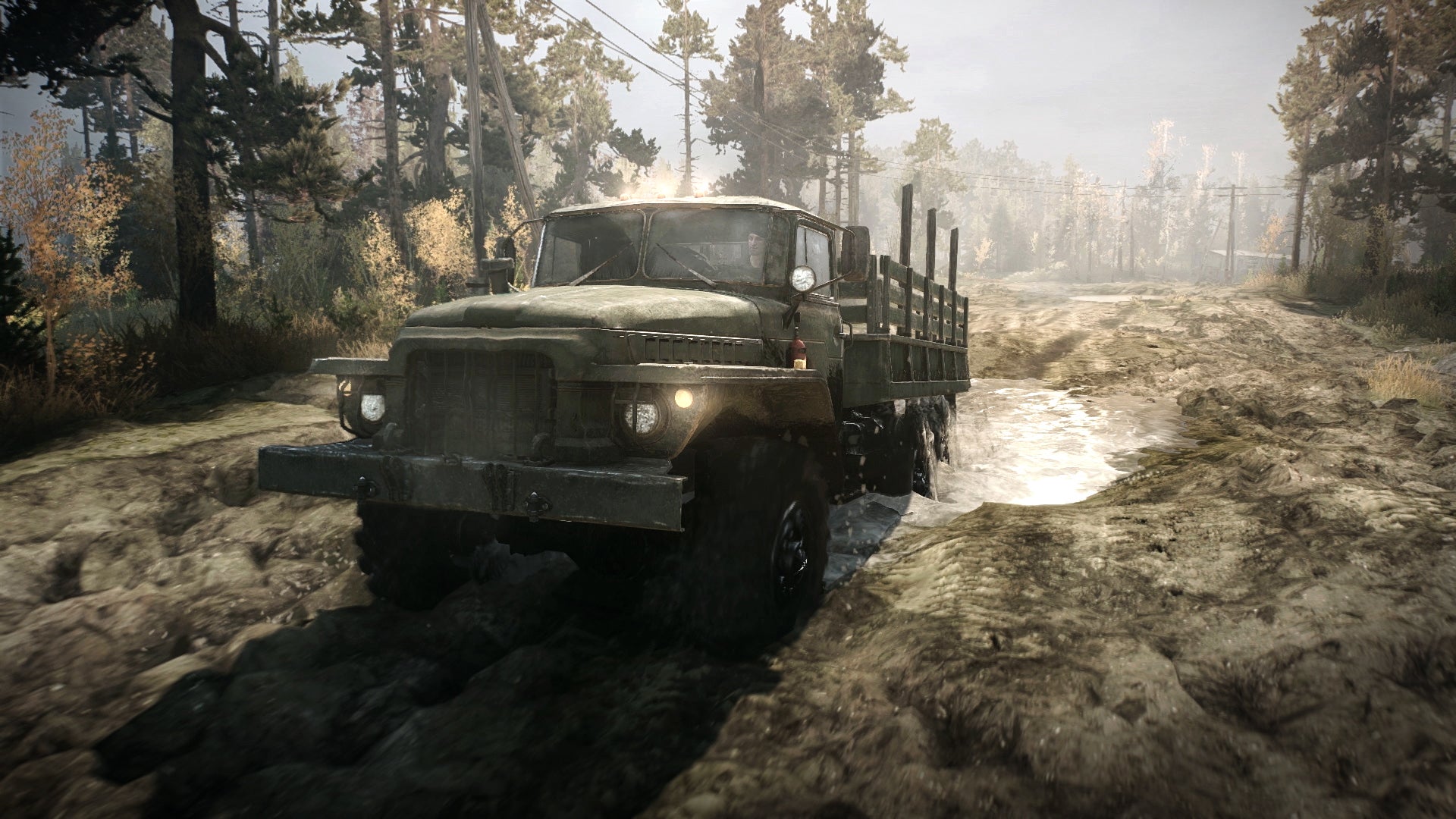 Publisher Focus Home Interactive calls this second stab at Spintires "a huge upgrade over its predecessor," as it will feature updated graphics, a giant sandbox environment in addition to the original game's five disparate maps, a new "Challenge Mode" with nine stages, and 13 new vehicles.
This brings the total number of vehicles to 19 as players brave the Siberian wilderness in inclement weather, complete with a day/night cycle.
Spintires: MudRunner will support up to four-player co-op, and Focus Home boasted about its mod-support on PC.
This MudRunner edition will mark Spintires' debut on console, though it was quite popular on PC. At one point it was even Steam's best-selling game.
Those who already own Spintires will have to purchase this MudRunner edition as a standalone package, but the good news is it's half-off for those with the original game. Pre-orders on Steam are another 10 per cent off to boot. Otherwise Spintires: MudRunner will go for £24.99 / $29.99.
Our Chris Donlan found Spintires' original release riveting, but not for the same reasons as any other driving game. "Spintires is arduous, uncompromising, and bare-bones," Donlan wrote in his Spintires impressions. "Inevitably, it's also brilliant."
In fact, it went on to be one of his absolute favourite games of 2014.