Spider-Man is getting a New Game Plus update
Spinning it out.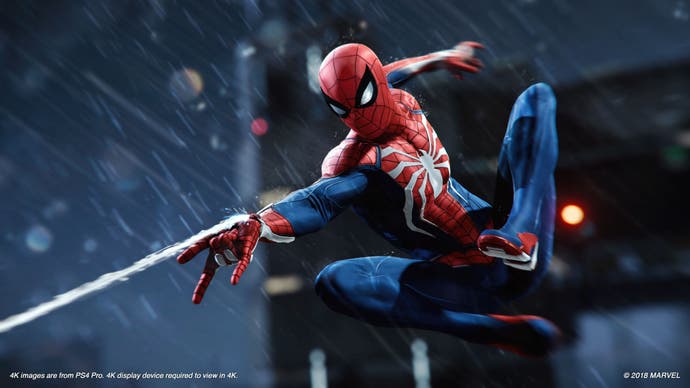 Spider-Man has been out for a mere five days, but many enthusiasts have already speedily completed the game and are hungry for more. These fans will soon be able to swing back into the action with some new challenges, as Insomniac has announced a New Game Plus update is in the pipelines.
The news spread across the web after Insomniac replied to a fan question on Twitter. There isn't a solid release date, but it sounds like it's currently in the final stages of production.
yes working on it now and polishing it up!

— Insomniac Games (@insomniacgames) September 10, 2018
New Game Plus modes typically provide extra challenges to give games added replayability. God of War's recent New Game Plus update, for instance, made end-game weapons available from the start, but enemies more challenging to deal with from the get-go. We don't yet know exactly what Insomniac has in store for Spider-Man's new game update, but it's likely to be along these lines. One thing is certain: if you found your first playthrough to be a walk in the park(er), the New Game Plus mode will provide something different for your second playthrough.
This latest announcement comes in the wake of recent news that Spider-Man is the fastest-selling game of the year so far in the UK. With the New Game Plus mode on its way, it seems Spider-Man is set to stay in the limelight for some time to come.