Sony makes gargantuan £1.3 billion loss during third quarter
Good luck, Kaz.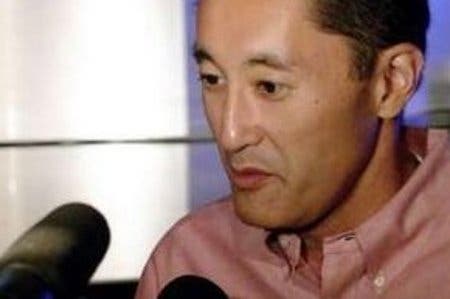 Sony made a gargantuan £1.3 billion loss during October to December 2011.
Sales of its many products decreased "significantly" year-on-year because of the floods in Thailand, the "deterioration in market conditions in developed countries" and "unfavourable foreign exchange", Sony said.
Sony made a profit in the third quarter of its previous financial year.
The $2.03 billion loss was made off the back of $23 billion in revenue. Sony has now increased its full-year loss forecast from ¥90 billion to ¥220 billion ($2.9 billion). It'll be Sony's fourth annual loss in a row.
Sony's Consumer Products and Services division, of which PlayStation is a part, also made a loss ($1.09 billion) for the quarter. It made a significant profit during the third quarter of its previous financial year.
Sony blamed reduced sales (down 24 per cent) on the PlayStation 3 price cut and marketing costs that were above expectations. The division is also home to Sony's LCD TVs, sales of which were hit by the Thailand floods.
6.5 million PS3s were sold in the third quarter. 12 million have now been sold in the financial year (Sony expects to sell 14 million when all is said and done at the end of March). 62 million PS3s have been sold globally since launch.
66.2 million PS3 games were sold during Q3. 129.7 million games have been sold during the current financial year. 568.1 million PS3 games have been sold since the console's launch.
Sony this week made former PlayStation boss Kaz Hirai CEO and president of the company, replacing Sir Howard Stringer from 1st April.
"As challenging as times are for Sony now," Hirai said, "were it not for the strong leadership of Sir Howard Stringer these past seven years, we would have been in a much more difficult position.
"The path we must take is clear: to drive the growth of our core electronics businesses - primarily digital imaging, smart mobile and game; to turn around the television business; and to accelerate the innovation that enables us to create new business domains.
"The foundations are now firmly in place for the new management team and me to fully leverage Sony's diverse electronics product portfolio, in conjunction with our rich entertainment assets and growing array of networked services, to engage with our customers around the world in new and exciting ways."