Sonic Mania release date set for August
Summertime blues.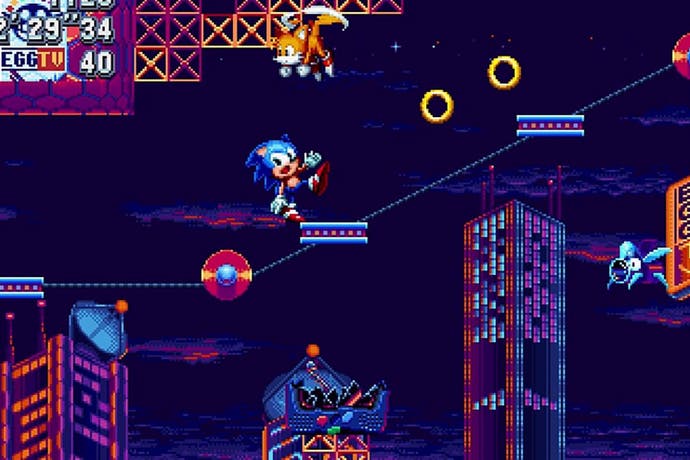 Sonic Mania is now slated for a 15th August launch on Switch, PS4, Xbox One and PC.
Digital pre-orders are 10 per cent off on Steam, bringing the price to £13.49 / $17.99. On consoles it's the regular price of £14.99 / $19.99.
The pixelated retro sidescroller was originally planned for a spring release, but it was delayed for the developer to put on the finishing touches.
Sonic Mania is an odd duck in that it's not being made by Team Sonic or a typical third-party, but rather by Sonic superfans at Headcannon and PagodaWest Games as they previously ported old Sonic games to new platforms and proved to Sega that they had a keen understanding of what makes Sonic tick.
Our Martin Robinson had a go with Sonic Mania earlier this spring and came away hopeful that it will be the best series entry in ages, maybe ever.