June looks great for PS Plus subscribers
Jack in.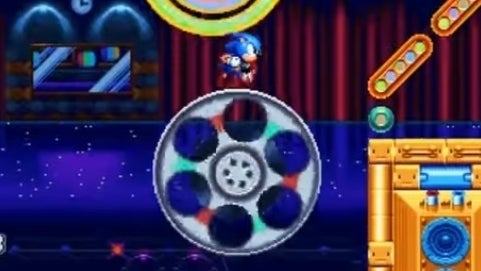 Sonic Mania and Borderlands: The Handsome Collection are the PlayStation Plus games for June, Sony has announced.
Both games will be available to download from Tuesday, 4th June, according to a post on the PlayStation Blog.
Sonic Mania is Sega's 2017 2D platformer that we liked very much indeed. Edwin gave it an essential, saying in Eurogamer's Sonic Mania review: "Christian Whitehead and team turn in a beautiful rewrite of the 16-bit Sonic games with all-new stages."
Meanwhile, Borderlands: The Handsome Collection includes Gearbox's looter shooters Borderlands 2 and Borderlands: The Pre-Sequel, as well as all the DLC for both, with multiplayer and enhanced visuals. Usefully, if you played either title on PS3, your game save will carry over so you can pick up where you left off.
All in all, June is a great month for PS Plus users; Sonic Mania arrives in time to remind us that not all in the world of Sonic is a disaster, and Borderlands: The Handsome Collection arrives to tide us over until Borderlands 3 launches later in 2019.