Skype will replace Xbox Live chat - report
Makes sense.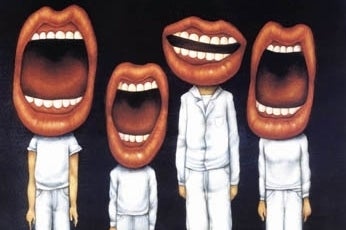 MSN Messenger is being replaced by Skype and so, it seems, will Xbox Live chat. CVG heard from someone "familiar with the matter" about Ballmer's boys "consolidating all their communications technology" around the Skype platform.
Included in that strategy will be Skype as the default chat service on Xbox Live, apparently. That may mean asynchronous voice and video messaging, the source thought aloud.
Microsoft spent an awful lot of money acquiring Skype - $8.5 billion - in 2011. It was as if there were big plans for it.
Skype possibilities on Xbox Live have been mentioned before, too. A Microsoft job advert explained that the company was "focused on enabling amazing new in-game and in-console voice and video experiences for the next generation of Xbox".
A month earlier, a job advert for a "Software Development Engineer, Xbox - Skype" popped up. Blah blah "Skype is looking to hire a Software Development Engineer to contribute to the development of our experiences on Xbox", the advert advertised.
As with a pub toilet, it appears the writing is on the wall.