Simogo teases The Sailor's Dream with cryptic, beautiful broadcast
"I'd like to think she's out there somewhere..."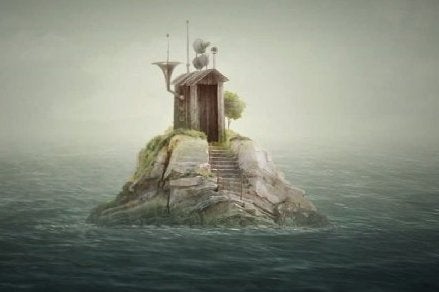 Year Walk and Device 6 developer Simogo has teased its upcoming seafaring adventure, The Sailor's Dream, in the following enigmatic transmission from an adrift mariner.
"I'd like to think she's out there somewhere," the crusty old man begins. "I imagine her someplace warm. I've searched for her all over the world. I don't even recognise her. She'd be old like me now."
It's not much to go on, but isn't that part of the sea's charm? That it's big and open and vast and full of possibilities?
Simogo previously described The Sailor's Dream as "a challenge-free experience in which you explore a non-linear story through words, music, sounds and illustrations." It also noted that the story revolves around "the burning desires of three hearts united by the wonderful, but unmerciful ocean."
The Sailor's Dream is due later this year on iOS devices. Simogo noted on Twitter that is has "only polishing, testing and bug squashing left!"