Shoot the lake for bonuses in Resident Evil 4 Remake, Steam review trolls said
It'll be fun, they said.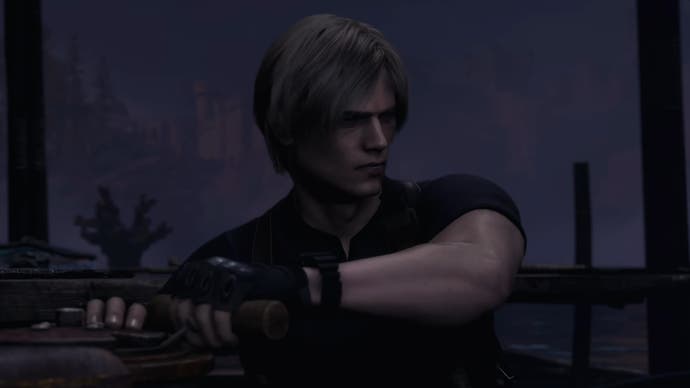 Looking at Steam reviews is an odd little pastime of mine, and I've noticed some rather... peculiar reviews for Resident Evil 4 Remake.
At time of writing, the highest rated review says "Shoot the lake water for a secret costume". There's plenty of others too, promising items.
Now, if you've played the original or HD re-release of RE4, you'll probably know what happens. Some poor unsuspecting newcomers to the game, however, might not.
For those of you not in the know, in the previous releases of RE4, if you shot at the lake you'd get a surprise attack from the boss Del Lago. So surprising and so attacking in fact that you'd die! In the HD re-release of the game, doing so would net you the achievement "Do Not Shoot the Water!". Sadly you won't get acknowledged for your heroic bravery in the remake.
When I reached the lake in my first playthrough at the weekend, I immediately had to see whether they kept this secret in. A few bullets later and Leon was eaten by Del Lago. It's great that the silly moments like this have been included in the remake, though those who have been tricked into discovering Del Lago like this might beg to differ.
The community is fully commmitting to the bit. Other players are leaving reviews saying "thanks" for the lake tip. I think this all proves to the legacy Resident Evil 4 left, and how memorable and campy it is.