Sega's brilliant Sonic Mania Collector's Edition isn't coming to Europe
Bah.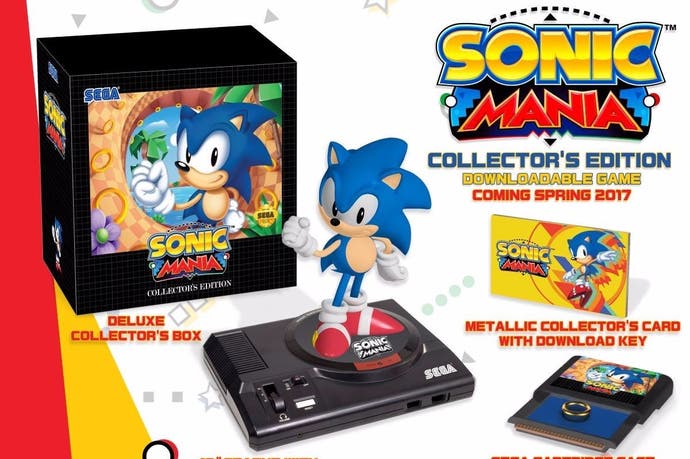 First, the good news: Sega just announced a brilliant Sonic Mania Collector's Edition.
Second, the bad news: it's not coming to Europe.
The Sonic Mania Collector's Edition, announced on Facebook, includes a download code for the game, a 12-inch statue of Sonic with a Mega Drive base that plays the "Say-gah" audio when you flip the power switch, and a Sega cartridge cast with a golden ring for extra nostalgia power.
The Collector's Edition is up on Amazon in the US for PC, PlayStation 4 and Xbox One priced $69.99. Pretty cool, huh? I imagine there would be plenty of UK gamers who'd be interested in parting with their hard-earned cash for one of these Collector's Editions.
Alas, when quizzed by Eurogamer, Sega confirmed it's not coming out over here. Here's the statement.
"The collector's edition for Sonic Mania has been announced; to confirm this edition is only available in North America. There is no information regarding a pre-order incentive for Europe at this time."
Bah! Oh well. You can always import. But those shipping costs are sure to hurt...