See The Legend of Zelda in first-person on Oculus Rift
It's dangerous to go alone.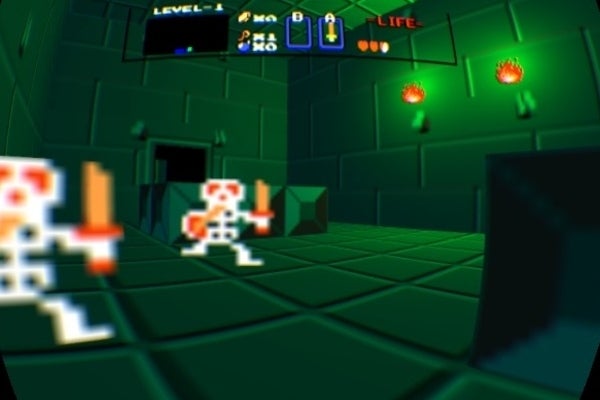 Ever wondered how the original The Legend of Zelda would look in first-person? Well wonder no further as developer Ubiquitron is working on a first-person remake of Nintendo's 1986 classic that can be played on Oculus Rift.
Entitled The Legend of ZeldaVR, the project just became available in beta form, which includes the game's overworld and first dungeon. A full version is expected next month on PC and Mac, for free of course, as this would obviously be a trademark violation as a commercial product.
See how the first six minutes of ZeldaVR look in YouTuber Vaecon's Let's Play video below.
It looks fun, if dizzying. Amazingly, this is the second first-person remake someone's made of an NES Zelda game, as indie developer Michael A Johnston created a browser-based FPS remake of Zelda 2: The Adventures of Link back in 2010.