See Microsoft's new Arctic Camouflage Xbox 360 controller
Now you see it.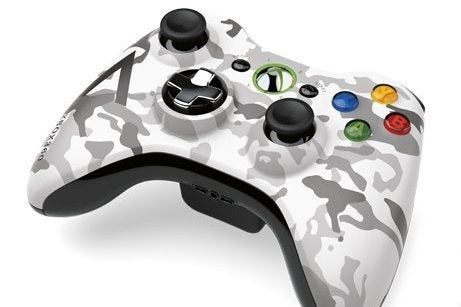 Microsoft has shown off its latest special edition Xbox 360 controller model - an Arctic Camouflage design.
The new model will launch on 17th June in the UK, and also next month in North America, where it will sell for $54.99.
There's no UK-specific price just yet, but every specially-designed controller released thus far has released here for an equivalent price of £39.99.
The new colour follows the release of a regular camouflage edition made available last year, and the company's Chrome series of shiny pads - available in purple and black, blue, silver and red plus C-3PO gold.